When you think of sweat shops, you think of the ordeals across the tabloid of workers, soiling them selves at their workstations or passing out from exhaustion. You hear of intense working conditions akin to slavery and then worse again. I always wondered what it must be like and my heart broke when I read an article where a worker had supposedly sown a label reading "help me" into the lining of a garment discovered in a Primark store.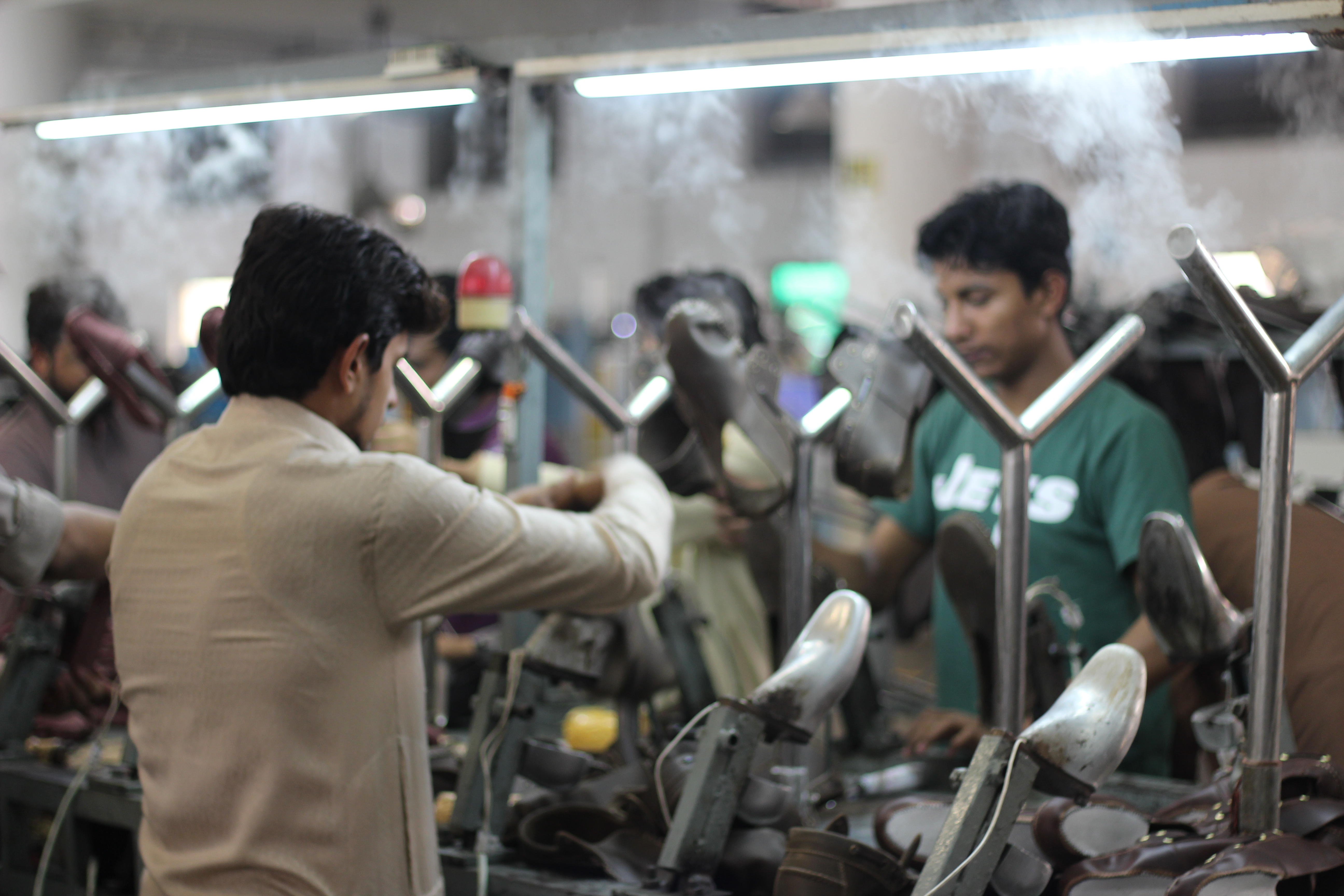 During my visit to Pakistan, I was given the opportunity to visit a factory where shoes were made for Hush Puppies, Dockers and even Dunne Stores, a large supermarket retailer here in Ireland. Now, these were run by some marvellous people and calling it a Sweatshop couldn't have been further from the truth.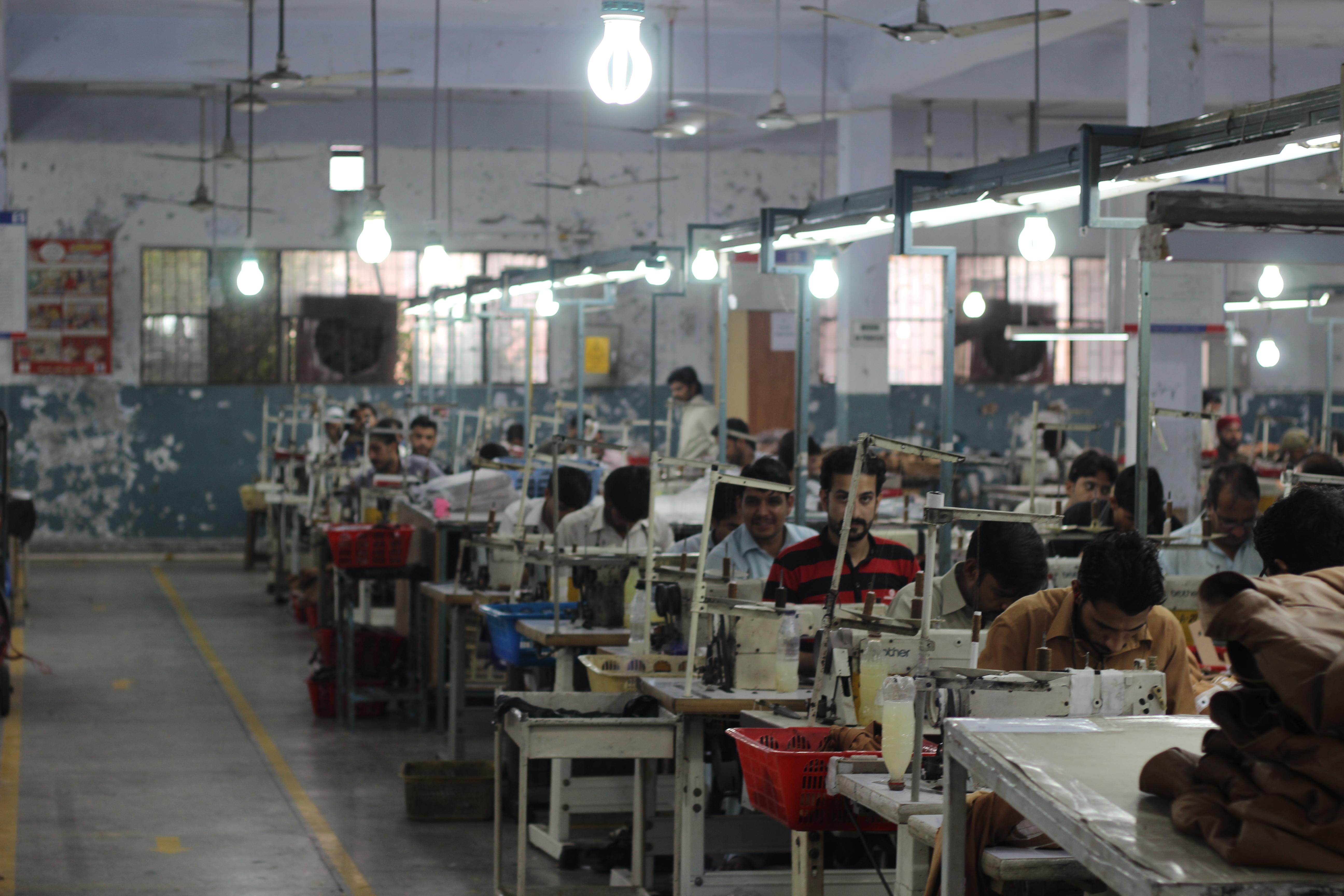 Having been asked to give a talk to a chamber of business men in Lahore who were kind enough to give me a business visa to enter Pakistan, we had some days to check out Lahore. Keen to keep us entertained, they offered us a tour of some of their businesses which is hard to say no to when you are eager to soak up the day to day life of a place. It sounded like a truly unique experience.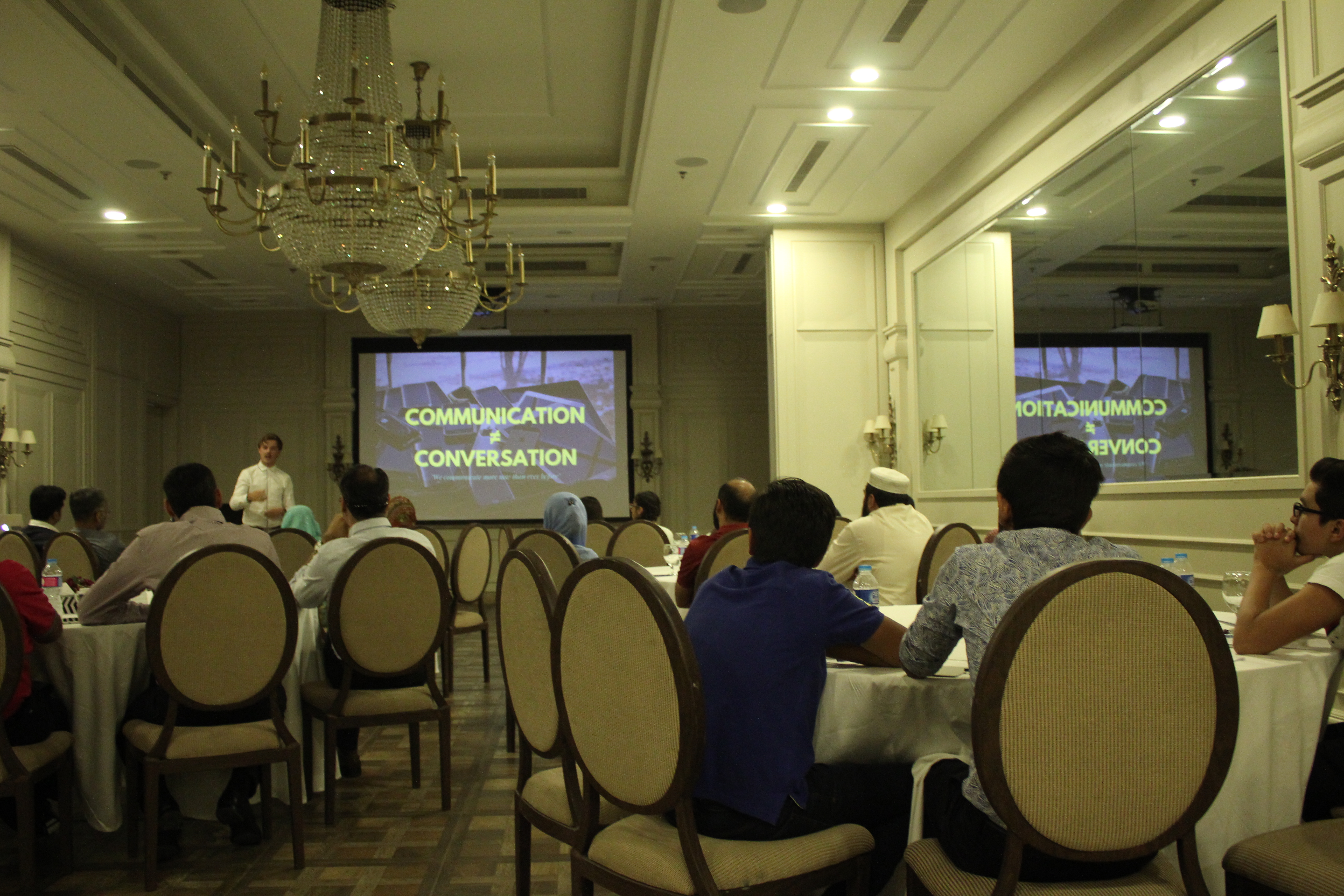 I didn't really know what to expect but given the experiential side of travel it offered, it was a no brainer to go and see it for myself. I expected it to be a dull, poorly lit and badly ventilated factory floor where people worked away in a busy hive of workers. I envisioned zombie like employees, slaving away, drips of sweat falling from their faces as they worked their fingers to the bone.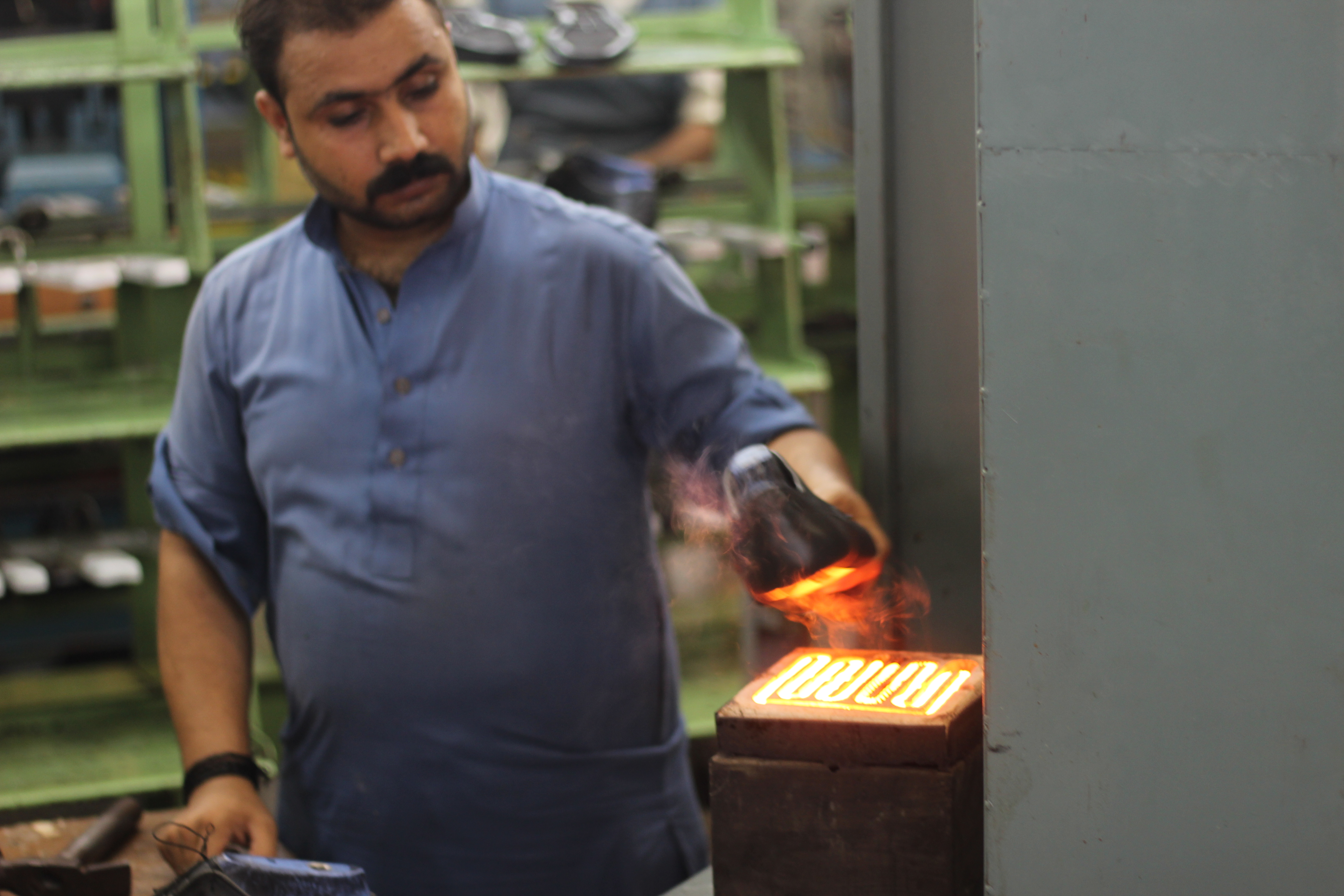 On arrival, we were met with the utmost graciousness and hospitality. Granted the main man in charge didn't really know why we were there in the first place and we were being given a tour of all the samples but they soon figured out we were sent down to be entertained, as we were guests of a man called Qasim who had been the most incredible host. Dressed in our traditional Pakistani dress, Kurta flowing around our ankles, the marketing manager led us through the various manufacturing lines where materials were being stretched, cut, sown, treated and hammered away.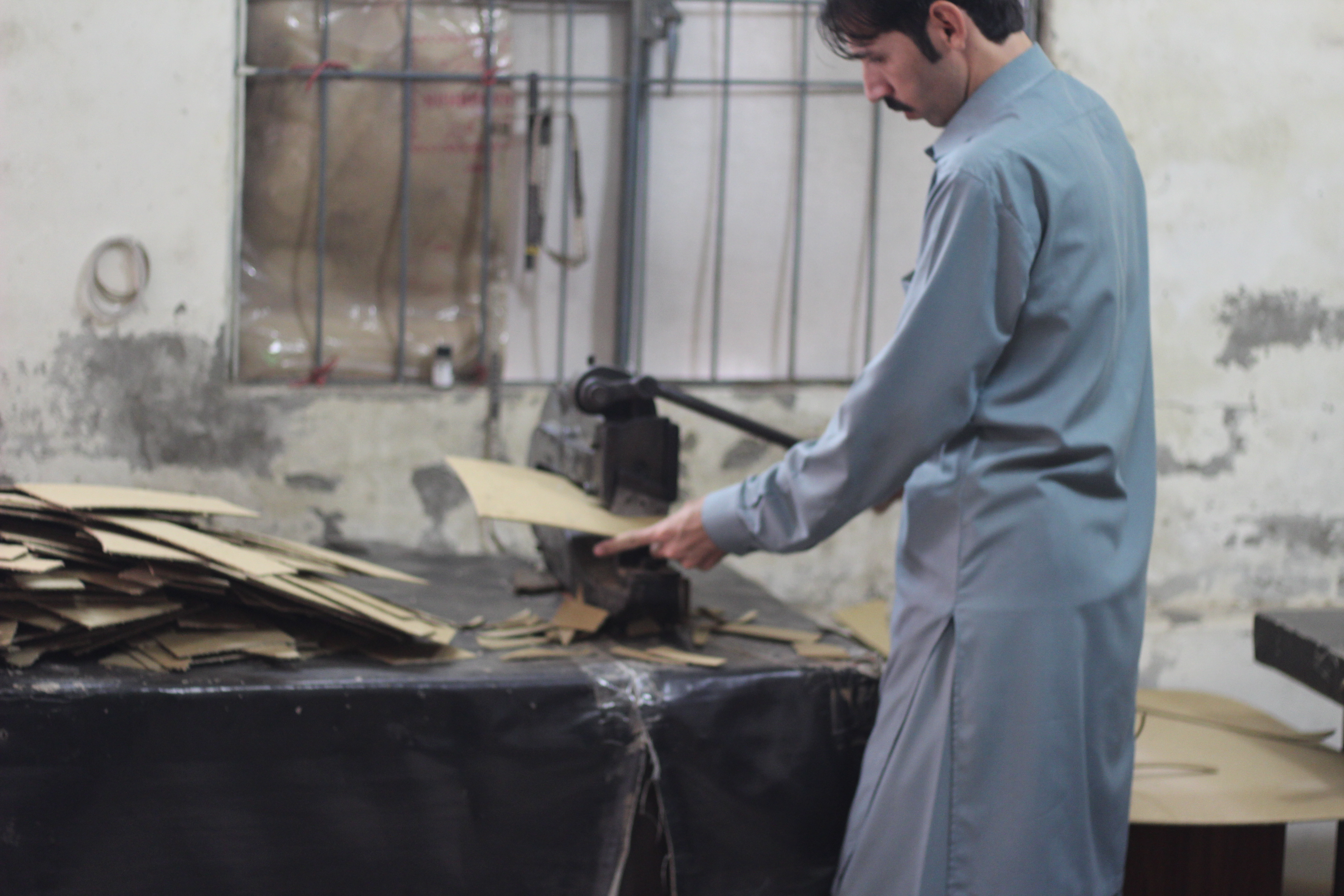 What stood out here was that everyone was smiling and chatting, working away happily. Having come from an engineering background, I was consumed by the various manufacturing processes but yet I couldn't help but fulfil my curiosity. "How much do your employees get paid?" I questioned. With a simple smile, "20% more than minimum wage and lots of perks too" he replied. On our way in, we saw people playing cricket in the parking lot on their break and arms wrapped around one another.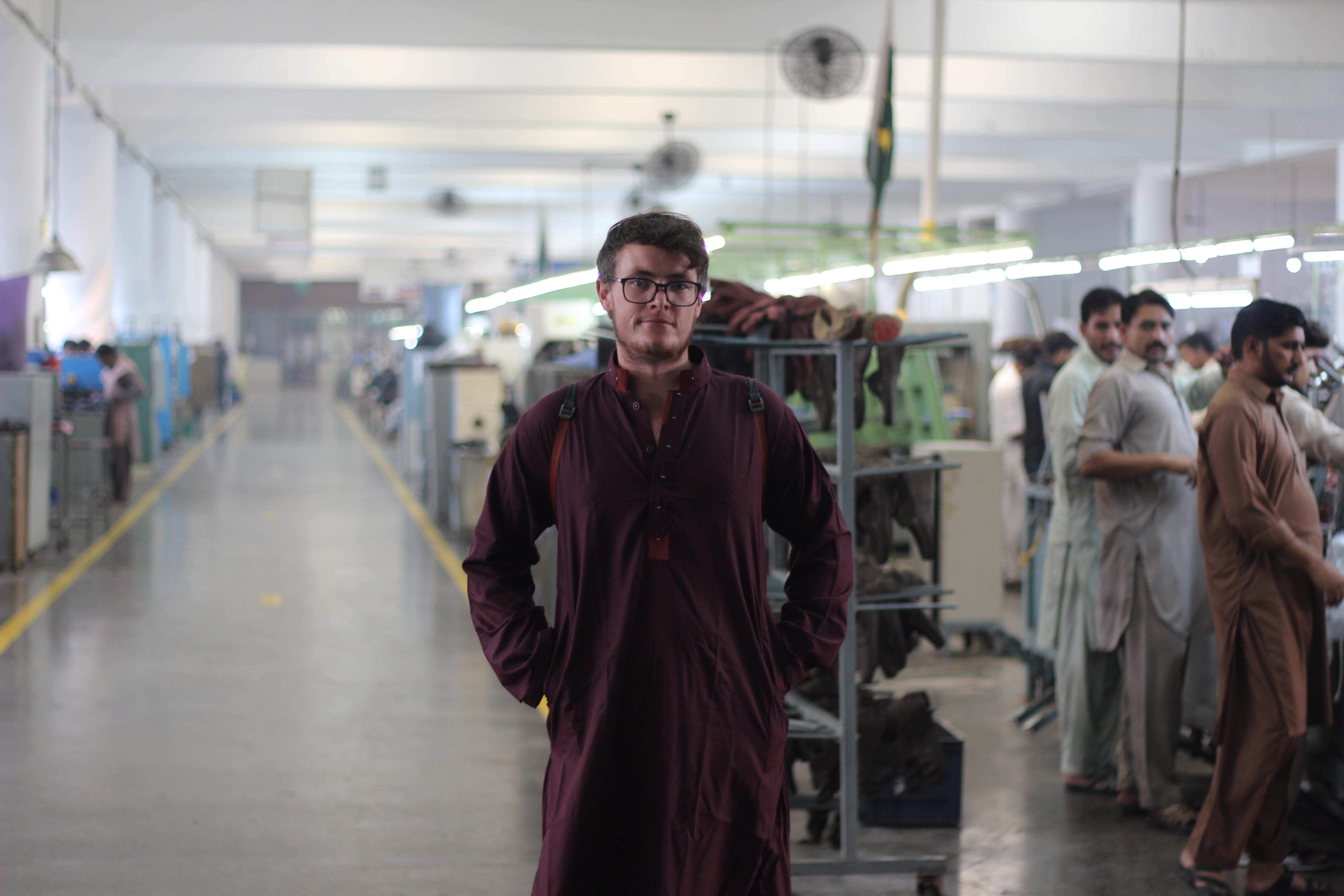 Either this company was exceptional or true to my belief that many in Pakistan believe in treating people right. It's all I could derive. At the end of the day, this man was extremely busy but took leisure in explaining every process, introducing us to people and showing us different samples as we walked around the factory. He knew full well that we weren't there to invest or report but rather, just curious travellers.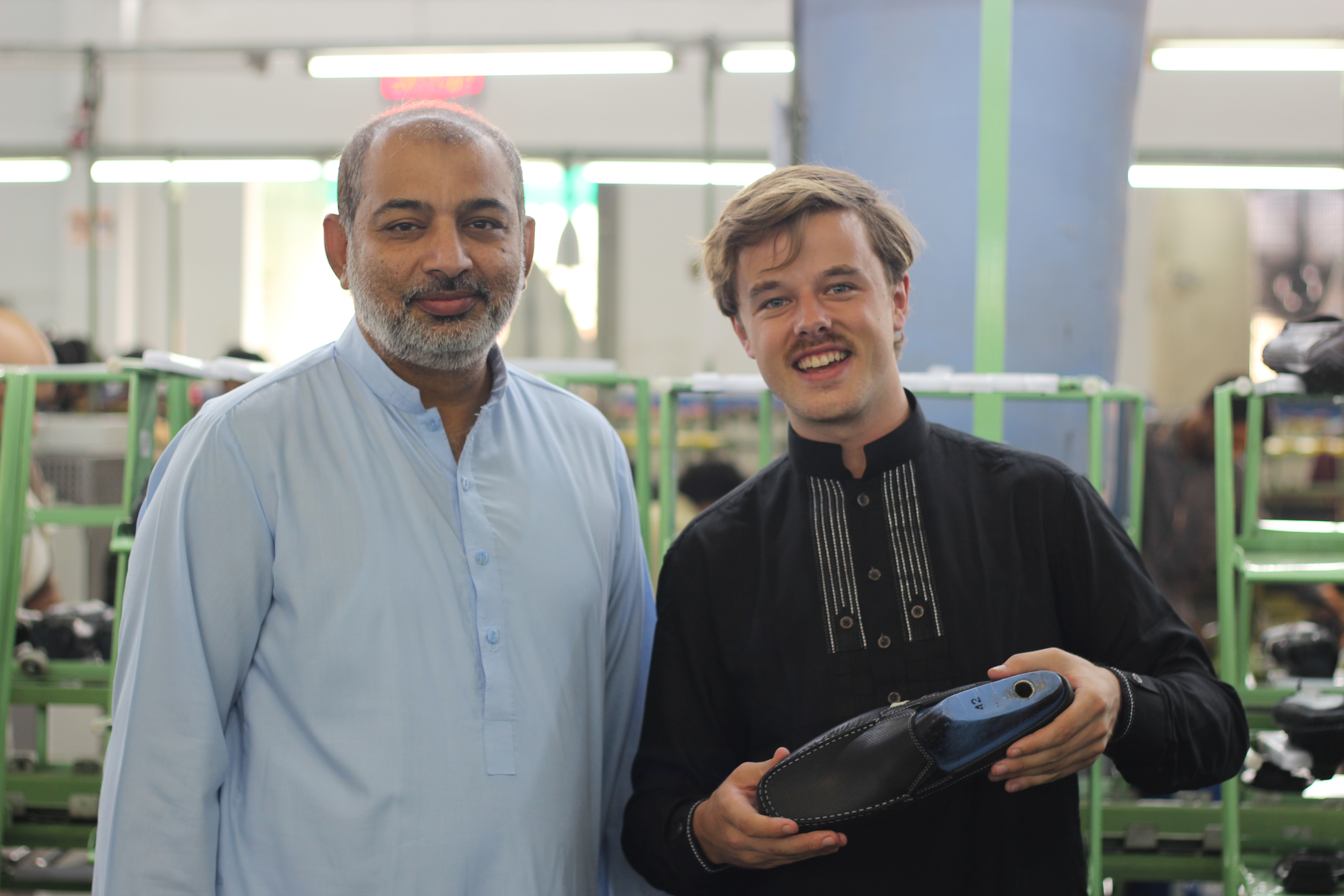 These weren't sweatshops at all, these were happy places to work! A short trip to another factory as part of the group where leather jackets were being made for G Star Raw and H&M proved similar. I was invited back a day later to give a talk to the staff here who were curious, engaged and highly tuned into the world around us. It was an absolute pleasure to present to such a focused crowd. So yes, I guess my title was misleading but I wanted to show you that I experienced something completely different. Maybe there are grim situations in China, Bangladesh, Cambodia or Indonesia, but what I experienced in Pakistan is that they treat people properly and respectfully.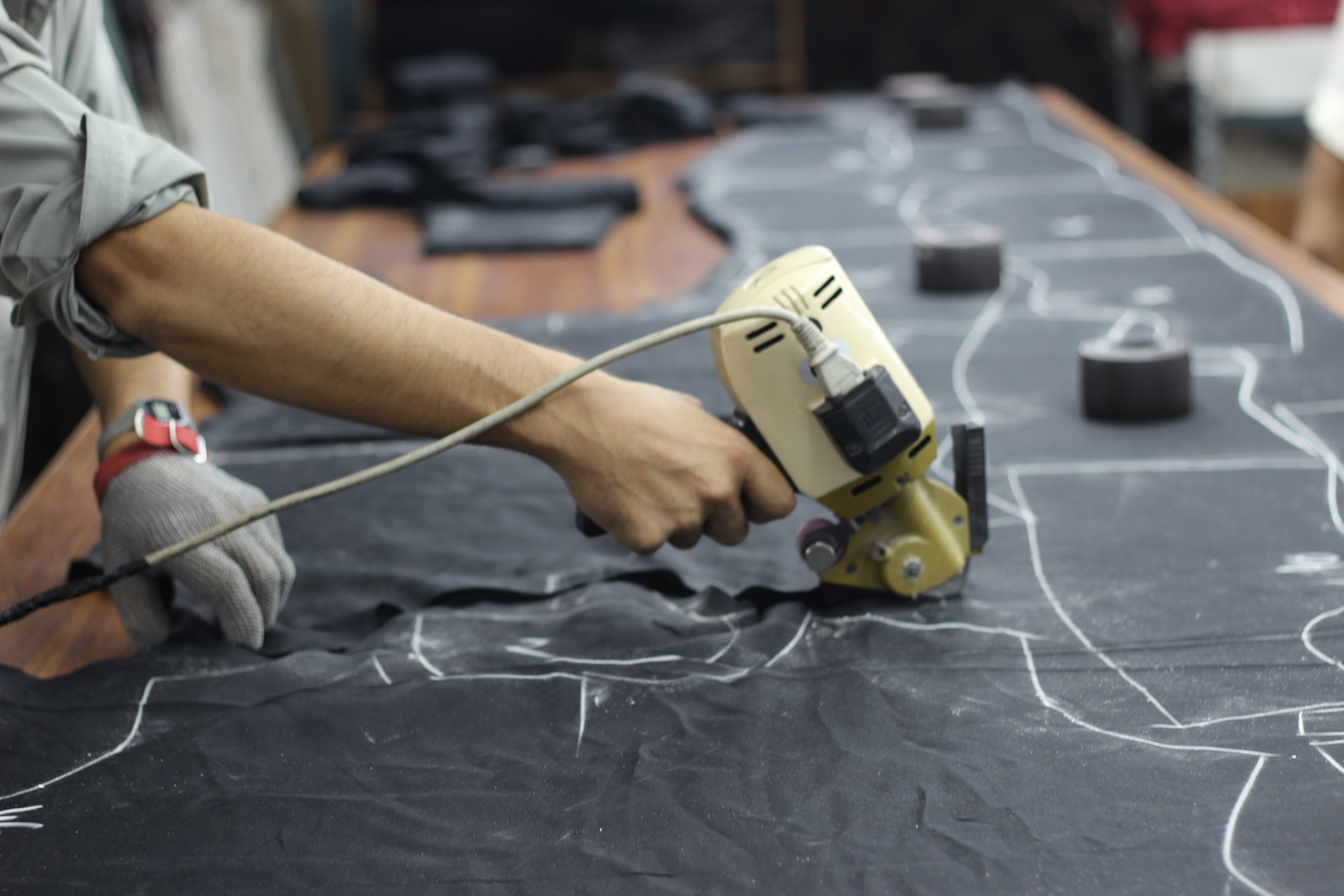 It gave me a huge amount of respect for the men running these operations and opened my eyes a little further to my positive perceptions of Pakistan that at that moment in time, from the amazing hospitality I received, was extremely positive already. They kindly gave me and my travel buddies a set of high end trekking boots for our trip up north in the following days. Pakistan is truly the country that just keeps on giving and takes pleasure in doing it.