Heir to the ancient Khmer Empire, Cambodia is fast becoming one of the most popular destinations in South East Asia. Cambodia is a backpackers paradise, with each destination offering something unique – from the white beaches of Koh Rong, to the magnificent temples of Angkor. E

xpect warm smiles, fascinating history and a wallet friendly prices.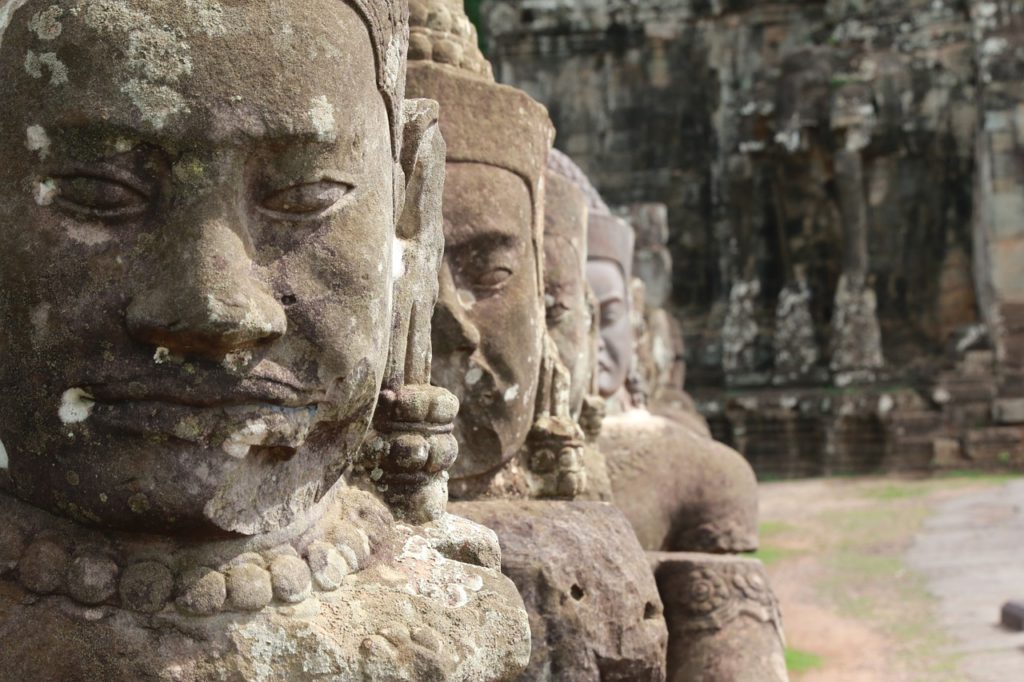 When should you go?
The country is nice and warm all year round, although it can be divided into several distinct seasons affecting the best time to visit Cambodia. They are as follows:
Peak Season (Nov – Feb): Cool enough to explore the temples, but warm enough to chill at the beach. Expect higher prices during this time of year.
Hot Season (Mar – May): Great time to visit the coast, but can be a little too warm for the major cities with temperatures averaging 33+°C.
Rainy Season (June – Oct): Getting around can be tricky at times during rainy season, but you will find great value on accommodation during this period. Expect showers around the afternoon, with the occasional bit of flooding.
Getting a visa! Is it hard?
A one-month tourist visa costs US$30 on arrival and requires one passport-sized photo (you will be "fined $2-5 dollars if you don't have one). Most nationalities receive this on arrival at Phnom Penh and Siem Reap airports, and at land borders.
It is also now possible to arrange an online e-visa (US$30, plus a US$7 processing fee available from www.mfaic.gov.kh). Those seeking work in Cambodia should opt for the business visa (US$35) as it is easily extended for long periods, including multiple entries and exits.
Overstaying a visa currently costs US$5 a day.
How cheap is it?
Cambodia is one of the cheapest countries on the South East Asia backpacking circuit. A budget of $20-30 a day will really allow you to enjoy yourself without holding back on spending. A budget dinner costs around $3, while dinner in a decent restaurant is around $6. Beer is usually $1 for a local draft, but is even cheaper if you opt for pitchers. Dorm beds cost anywhere between $3-8 depending on the season you're visiting.
What's the food like?
Although not as internationally renowned as its neighbours, Khmer cuisine tastes great and is very wallet friendly. Here are our top choices:
Lok Lak  – My personal favourite, it's simply a Cambodian beef stiry fry.
Fish Amok – Cambodia's national dish is an aromatic fish curry.
Kampot Pepper Crab – Fresh crab straight from the coast, combined with the world famous Kampot pepper!
Happy Pizza – Not for the faint of heart! Available all through Cambodia, and guaranteed to make you have the most unproductive day of your life!
Suggested Itinerary (1 month)
Siem Reap (4 Nights) – The most popular destination in Cambodia, Siem Reap has a well-developed tourist infrastructure that you won't find in the rest of the country. Outside of the temples, there are plenty of fun places to spend some time such as Road 60, West Baray, landmine museum, Phare Circus and the always-legendary Pub Street. Don't forget to call into Siem Reap's coolest bar YOLO, and say hi to our friend Sky who runs the place.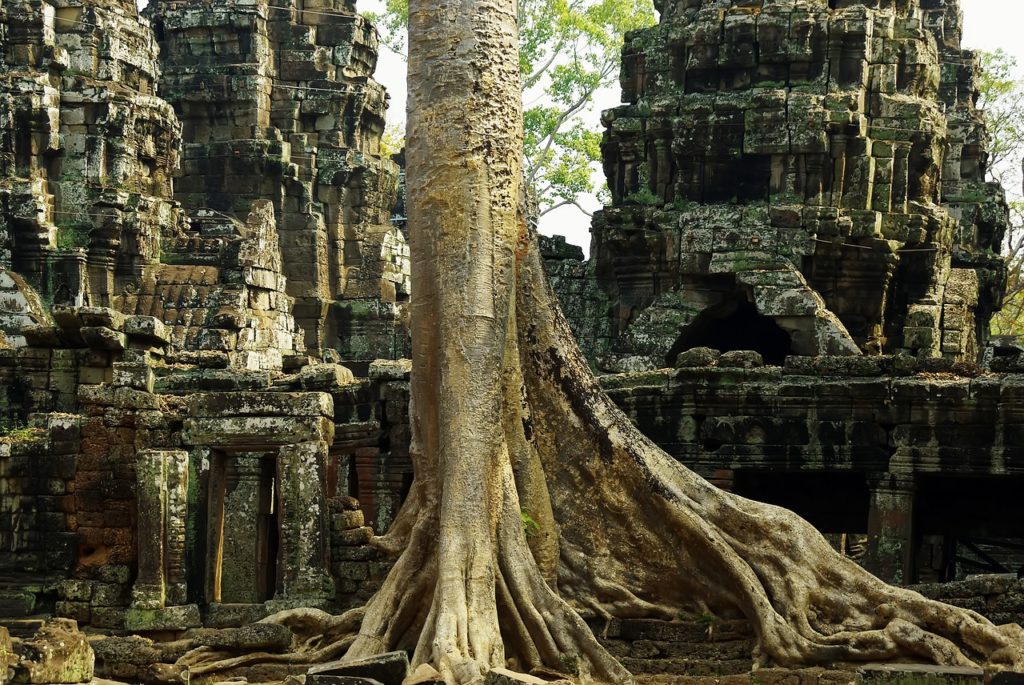 Phomn Penh (2 Nights) – Not my personal favorite city in Cambodia but certainly worth a visit purely to learn about the harrowing history of the nation. A full day itinerary includes a trip to the killing fields and T21 prison, some of the most devastating sites of Pol Pot's regime.

Recommended backpacker accommodation:
Recommended tourist accommodation:
Overnight Bus (1 Night) – It departs Phomn Penh in the evening time around 9pm. Make sure to splash out an extra dollar or two for the VIP bus that will drop straight into Sihanoukville by morning time. Tickets are available from your accommodation usually, and it's worth booking a day or two in advance.
Sihanoukville (2 Nights) – A slice of the Thai islands right on the south coast of Cambodia. Sihanoukville is a decent spot to park up for a day or two of relaxing on the beach, partying in the beach bars, boat trips and pub crawls. Just don't expect any culture. We recommend renting a motorbike and taking a day trip out Otres Beach for a more relaxed pace.
Koh Rong (4 Nights) – A few years ago, Koh Rong was virtually unknown – an unspoiled paradise, similar to Alex Garland's famous beach. In recent years, word of its beauty has spread quickly through the backpacking community and over the internet. This has resulted in a couple of small hostels/bars popping up, alongside those of some entrepreneurial locals. Definitely worth spending a couple of days exploring, snorkelling, relaxing and partying into the night. Make sure to send at least one sunset over on Long Beach, accessed by trekking through the centre of the island.
Kampot (3 Nights) – Worth going even just to stay in Arcadia hostel. Hands down one of the most unique hostels you'll come across on your travels. Set up by a couple of travel buddies, Arcadia is situated on a river surrounded by multiple giant play toys that the team has built (see below for the view from their bar). You will most likely spend your time relaxing and partying at their space, but we recommend renting a motorbike and taking a day trip down to Kep.
Things you need to try
Temples of Angkor (Siem Reap) – The main reason that the vast majority of travellers visit Cambodia. Located on the outskirts of Siem Reap, the ancient ruins are the world's largest religious monument. The most popular option for visiting is the "half-circuit", this consists of Angkor Wat, Ta Prohm & Bayon temples. Most tuk-tuk drivers will do this route for $15, so grab a couple people from your hostel and spilt the cost three ways for the tidy sum of $5 each. The majority of travellers will find that this is enough for them, but if you want to see more – enquire at your hostel reception about spending another day or two exploring.
Road 60 (Siem Reap) – Siem Reap is one of the areas most densely populated with tourists in all of South East Asia, so Road 60 provides a welcome escape from this. This night-market is where local Khmer choose to spend their evenings, and there won't be a single other tourist in sight. Enjoy a super cheap local meal at any of the dozens of stalls, or have some fun trying out the amusements and classic attractions. As everything is so cheap, it's worth experimenting with a few dishes you normally wouldn't such as chicken heart, stuffed frogs and cow tongues! To get here, just hail down a tuk-tuk and ask your driver to drop you out.
West Baray (Siem Reap) – West Baray is a popular recreation spot with the locals living in Siem Reap. It is a rectangular handmade lake which most tourists don't visit as it isn't mentioned in the travel guides. The lake is surrounded by makeshift bamboo structures filled with hundreds of people in hammocks, enjoying picnics or just preparing for a swim in the lake. A great way to spend a relaxed day, grab yourself a tuk tuk driver and agree a price for them to accompany you for a couple of hours. Not only will this make it easier for you to get back into the city, but your driver can negotiate hammocks,food and drinks off local vendors who often don't have a word of english!
The Killing Fields & S21 (Phomn Penh) – Organize with a tuk-tuk driver to bring you around these two destinations which will normally take half a day at the cost of $15. First up is Choeung Ek Killing Field, the site of a former orchard and mass grave of victims of the Khmer Rouge. Admission includes an excellent audio tour, featuring chilling stories from survivors and guards alike. Next, you visit S21, a former school turned torture prison. Although harrowing, it is worth a visit to fully understand the troubled history of Cambodia and the dark reign of Pol Pot.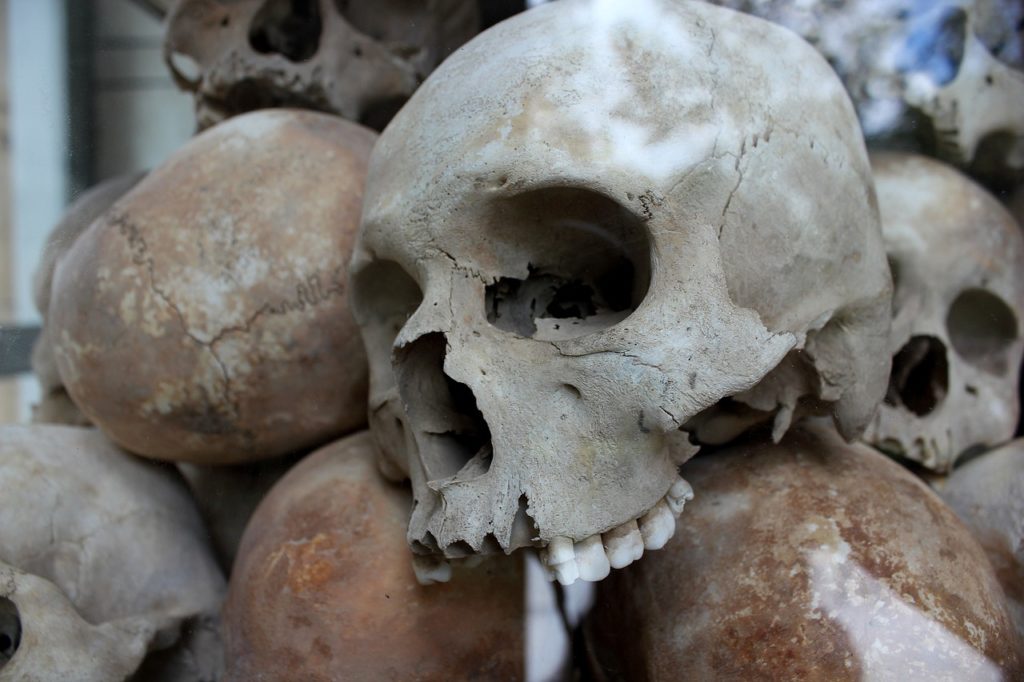 Handy tips
If you are crossing the border by land, research in advance what the current visa on arrival fee is for your nationality. Border scams are common and have been known to include – persons impersonating border control, bus drivers charging additional fees for filling out the ten-second visa form, and many others. Be alert and you should be fine.
Another border crossing tip – don't change all your money into Cambodian Riel. ATM's are plentiful in Cambodia and dispense US dollars, despite what you might have heard/are told at the border. A lot of hostels/restaurants/stores won't accept Riel for large payments. The majority of the time you pay in dollars, and receive small change in Riel.
Book your accommodation in advance, and request pickup from wherever you're staying. All bus stations are located on the outskirts of the towns and you'll receive the best rates for pick up from drivers working for your accommodation.
Two basic words you need to know are "Bong" and "Ohm". "Bong" refers respectfully to someone older than you, and "Ohm" does the same for someone younger. Expect a warm reception immediately if you throw this into a convo/greeting.
Don't take out $100 dollar denominations from the ATM's – no one ever has change. Always select multiples of 20.
Use Canadia Bank ATM's for withdrawals. They are the only bank who don't charge a fee on international cards.
When walking through Siem Reap late at night, keep your handbag to your side. Although a very safe place, the occasional motorbike thief will zoom by and grab if off you unexpectedly.
Fun Facts to help you look on top of your game!
During the Vietnam War, the U.S. also bombed Cambodia from 1963 until 1973.
The flag of Cambodia is the only one in the world to feature a building, Angkor Wat.
During the four years of the Khmer Rouge's rule around 2 million people (1/5 of the the population) were killed.
Traditional Cambodian weddings can last up to 3 days.
There has never been a McDonalds in Budapest.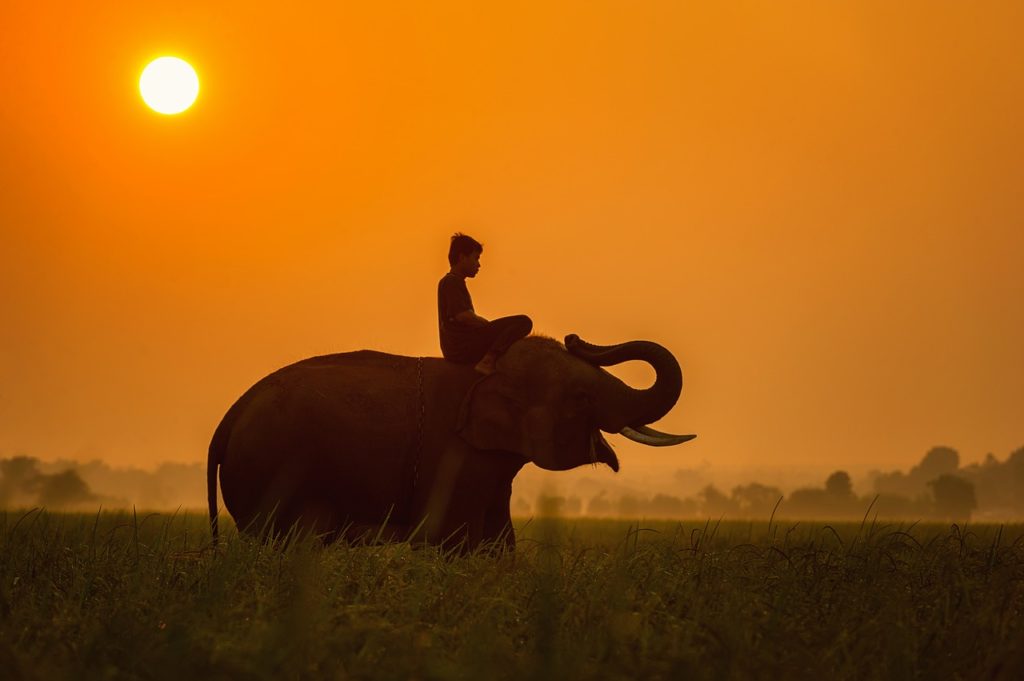 Some handy phrases and numbers:
English Khmer
Hello – Jum reap sou (formal) or Sou sdey (informal)
Good bye –Jum reap leah (formal) or Leah hi (informal)
Yes – Baht (for men), Cha (for women)
No – Oht tey
Thank you – Ah kun
No thank you – Tay ah kun
Sorry – Sohm tou
How much is this? – Tah ni thliy pun mann?
Expensive – Thliy
Where is…? – (Name of location), nouw ey na?