India is a place that attracts travellers from all walks of life. Whether you have just finished your exam finals, pulling the escape cord on your 9-5 or finding yourself in deep spiritual enlightenment, there is no shortage of varieties. India is a sensory overload that will fill you with smells (good and bad mind you!), sights and sounds. Indian's are some of the loveliest people on the face of the planet. Love wasn't created there but it definitely was perfected there! You can only expect warm welcomes, huge intrigue and a society that just makes things work in a way you think they shouldn't.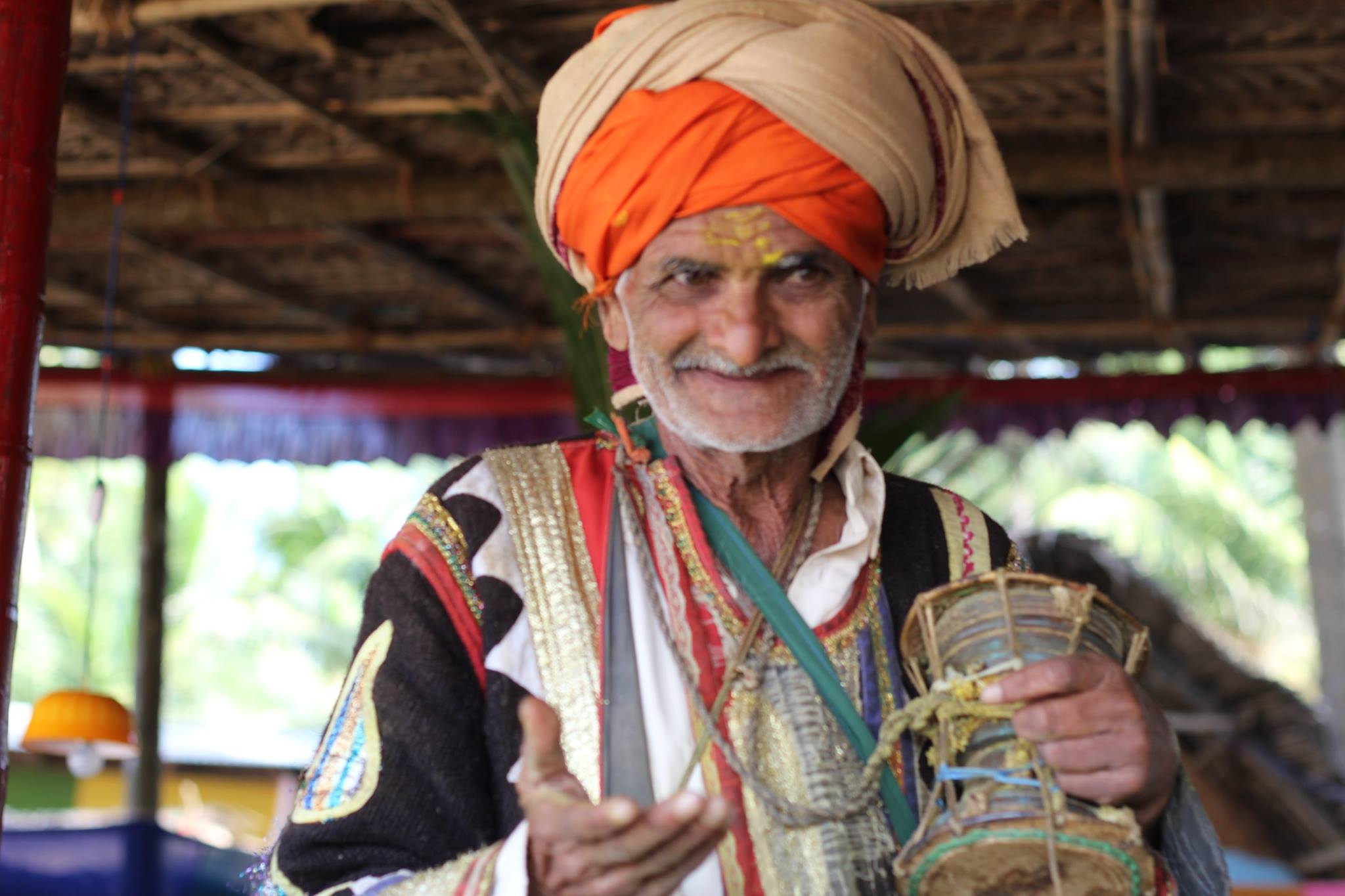 When should you go?
There is no real answer to this. As a giant subcontinent, you have weather of all sorts. So it's a matter of where you are aiming to go for. Summers are scorching so many run north to the Himalayas where the cool skies and cold peaks offer sanctuary from the blistering sun. During winter months, many chase the sun to the southern states to escape a mighty chill! Really, any time is a good time and you are guaranteed to find a million festivals that take place year round, some more noteworthy than others such as Diwali (the festival of lights) or Holi (essentially smashing your mates and strangers with coloured powders).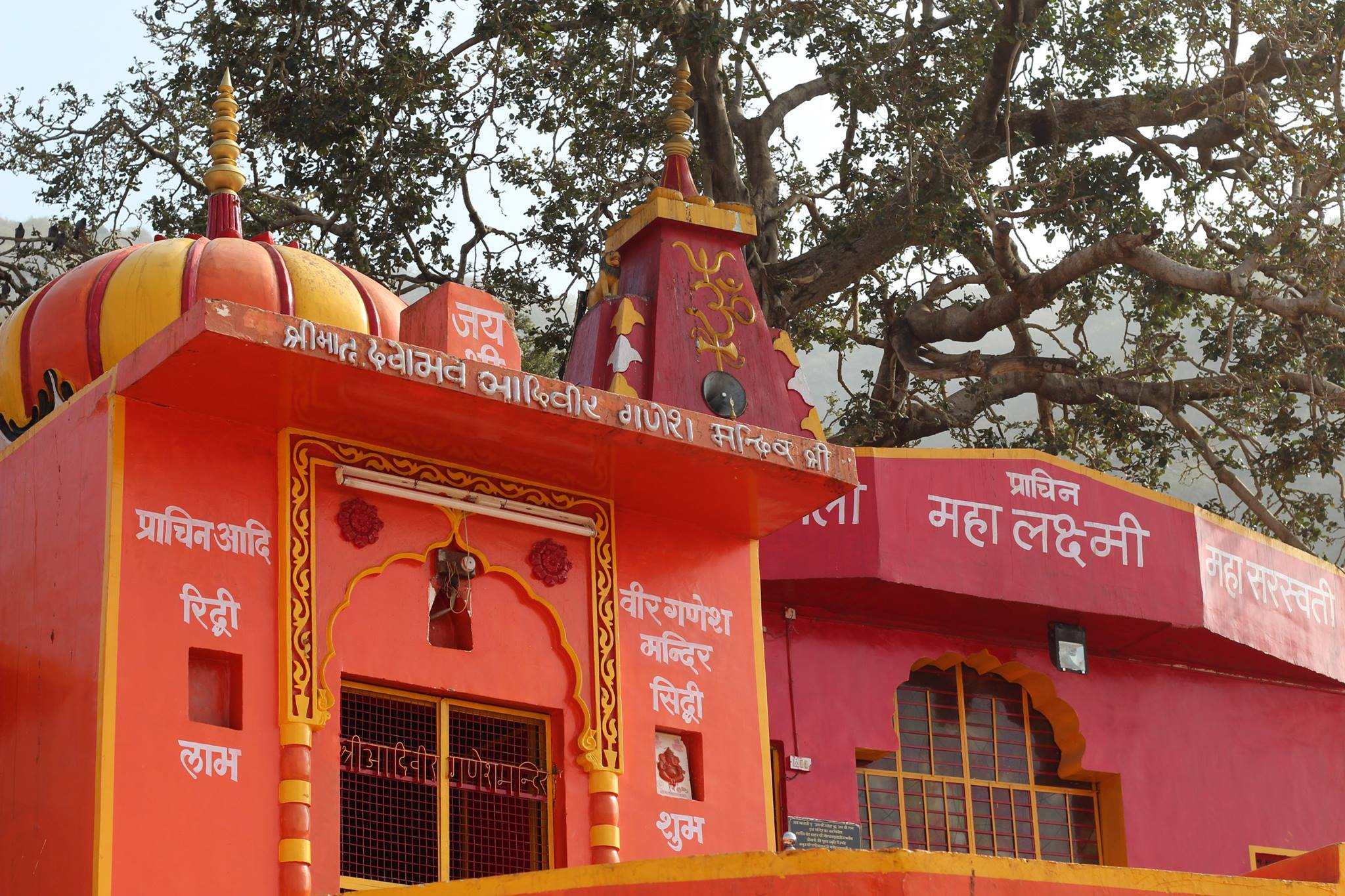 Getting a visa! Is it hard?
It's now easier than ever with the e-visa process that you get by applying 5 days in advance and bringing the emailed documents with you to the airport. I'm not saying it's perfect but it works. If you need to stay a little longer, you just need to leave and come back again for another 30 days! Not too bad if you fancy fitting in Sri Lanka, Nepal or other neighbouring countries like Thailand! However, it's not available for all countries. The list of which countries can avail of this can be found below!
Albania, Andorra, Anguilla, Antigua & Barbuda, Argentina, Armenia, Aruba, Australia, Austria, Bahamas, Barbados, Belgium, Belize, Bolivia, Bosnia & Herzegovina, Botswana, Brazil, Brunei, Bulgaria, Cambodia, Canada, Cape Verde, Cayman Island, Chile, China, China- SAR Hongkong, China- SAR Macau, Colombia, Comoros, Cook Islands, Costa Rica, Cote d'lvoire, Croatia, Cuba, Czech Republic, Denmark, Djibouti, Dominica, Dominican Republic, East Timor, Ecuador, El Salvador, Eritrea, Estonia, Fiji, Finland, France, Gabon, Gambia, Georgia, Germany, Ghana, Greece, Grenada, Guatemala, Guinea, Guyana, Haiti, Honduras, Hungary, Iceland, Indonesia, Ireland, Israel, Jamaica, Japan, Jordan, Kenya, Kiribati, Laos, Latvia, Lesotho, Liberia, Liechtenstein, Lithuania, Luxembourg, Madagascar, Malawi, Malaysia, Malta, Marshall Islands, Mauritius, Mexico, Micronesia, Moldova, Monaco, Mongolia, Montenegro, Montserrat, Mozambique, Myanmar, Namibia, Nauru, Netherlands, New Zealand, Nicaragua, Niue Island, Norway, Oman, Palau, Palestine, Panama, Papua New Guinea, Paraguay, Peru, Philippines, Poland, Portugal, Republic of Korea, Republic of Macedonia, Romania, Russia, Saint Christopher and Nevis, Saint Lucia, Saint Vincent & the Grenadines, Samoa, San Marino, Senegal, Serbia, Seychelles, Singapore, Slovakia, Slovenia, Solomon Islands, South Africa, Spain, Sri Lanka, Suriname, Swaziland, Sweden, Switzerland, Taiwan, Tajikistan, Tanzania, Thailand, Tonga, Trinidad & Tobago, Turks & Caicos Island, Tuvalu, UAE, Ukraine, United Kingdom, Uruguay, USA, Vanuatu, Vatican City-Holy See, Venezuela, Vietnam, Zambia and Zimbabwe.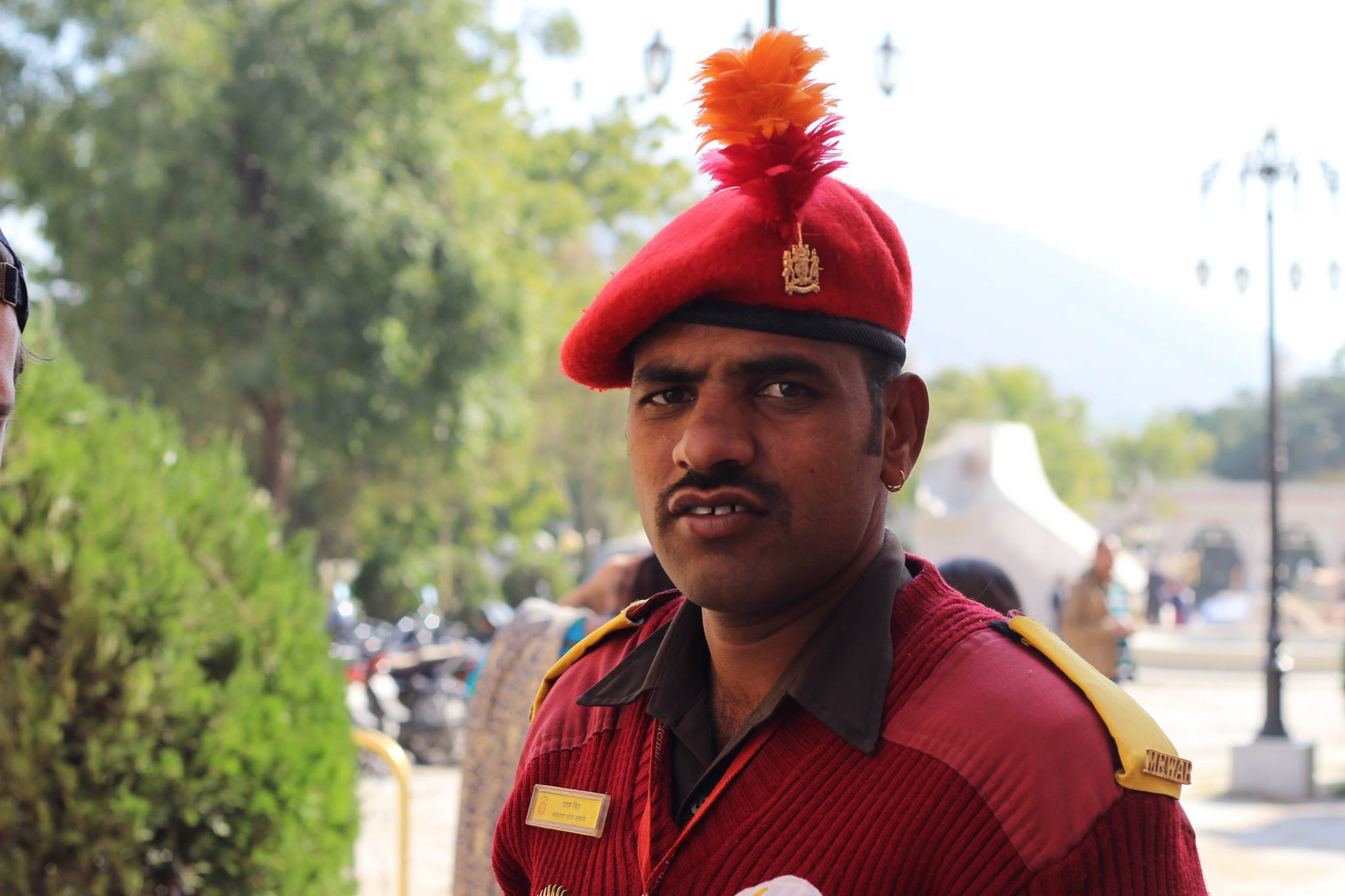 If you are coming from home, pop to your embassy and pick up a tourist visa! You'll be able to get up to 6 months multiple entry. Just make sure you have the right photo size (they usually require a square photo (and not standard passport style), the payment in the correct form and all other documentation to avoid having to go back again. Check the opening times too. They vary from embassy to embassy!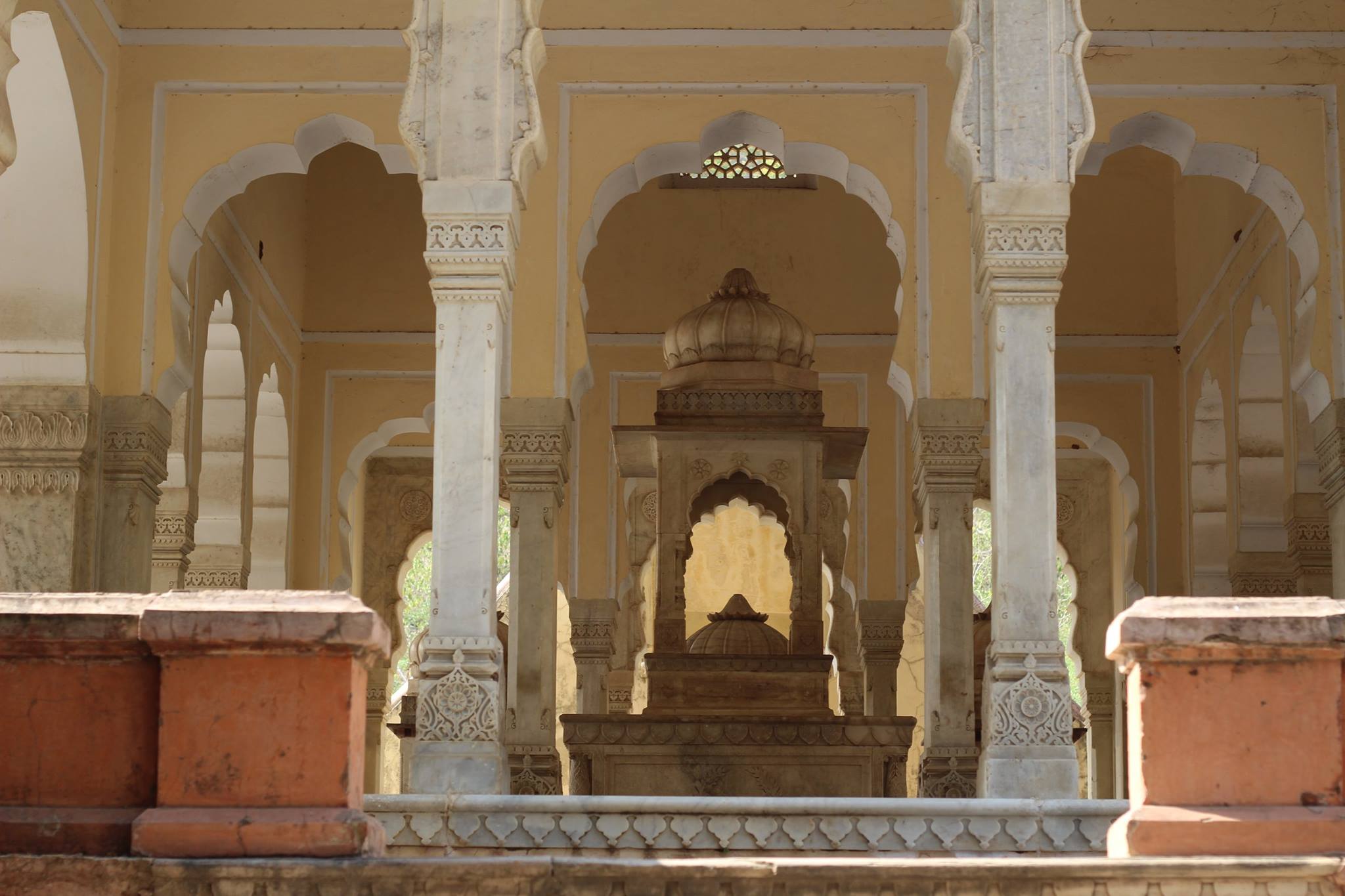 How cheap is it?
India is super cheap but this all depends on how you travel. If money is not an option for you, I can only assume you're going to book a tour and have someone else do all the planning for you. For all purposes of this guide, I'll assume that you are looking to pinch pennies and get by on as little as possible. Who doesn't love a bargain. The rupee can go pretty far if you spend it right! You can live in India for about $10 a day if you do your homework right! The cheapest places to camp up in are definitely hostels but you will have no problem finding couchsurfing hosts and let's be honest, which will be more interesting? To be comfortable, $15-20 will do you well for breakfast, lunch, dinner, a hostel and a few small attractions.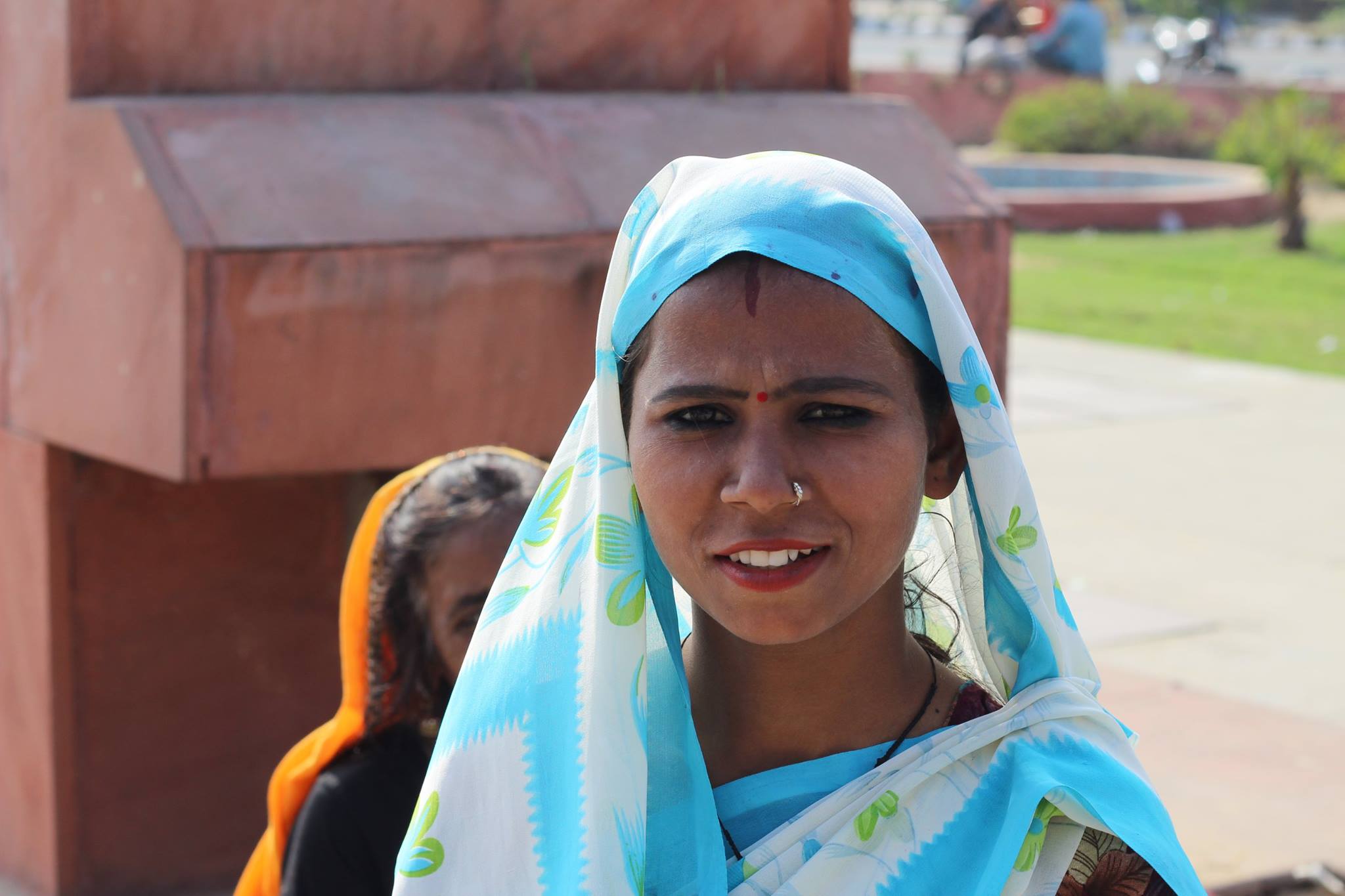 What's the food like?
We all love Indian food. It's on every street corner but the food we experience at home is slightly different in India. The dishes can be a little less jazzy if I'm honest but it varies so much depending on where you go. One thing to keep in mind is that meat is a rarity and even when you find a non-veg restaurant there is a very good chance that you won't find all that much meat in the dish anyway. Another interesting one here is that although you expect the food to burn the mouth off you, you will find all curries to be rather mild. They know all too well not to put a lot in your food and even when I asked for spicy I still didn't get much. Maybe you need to go to the middle of nowhere but genuinely hard to find spicy food! Dinner should cost you $1-3 Some old favourites are:
Aloo Palak  – Potato and spinach curry
Paneer Palak – Cottage cheese and spinach curry
Samosa – A pastry sort of wrap filled with potato, peas and a mix of other veg and herbs. Quality and size varies drastically!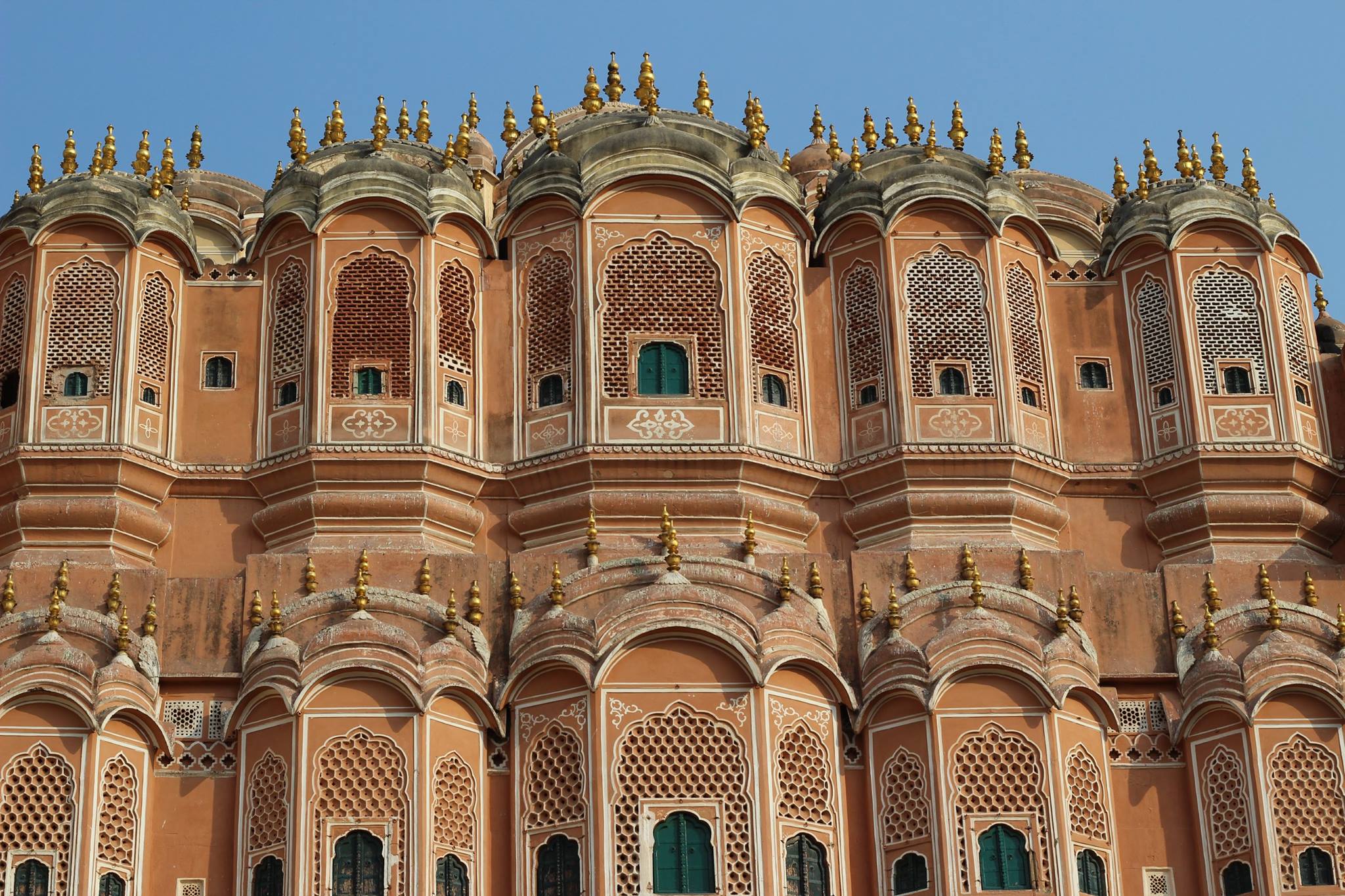 Suggested Itinerary (1 month)
New Delhi (2 Nights)– Take in the Red Fort, Chandi Chawk Market. There are plenty of tour offices that will do a sweeping tour of the sights by mini bus all around New Delhi train station. They won't cost you too much but be wary as some are very dodgy and will do everything they can to rip you off. Bargain and shop the day before and demand a receipt + arrive early! Zostel hostel near the train station is a good place to stay or you can check out Bloom Rooms nearby for a soft landing into one of the most hectic cities on earth but you'll pay a little more for it!
Agra (1 day) – Generally a must go in India but not really for the town but rather more for the Taj Mahal. It's like going to Paris and skipping the Eiffel Tower! You'll pay 700+ where the locals will pay less than a dollar. You have to pay more because you're foreign and that mainly how India works. What do you get for paying a little extra? Skip the queue, bottle of water and you get to lock up you bag in a locker nearby. Once you've seen the Taj Mahal, get out of Agra pretty quick. Don't waste any time! When you arrive, get a ticket at a tour operator to your next destination before you visiting to make sure you have a spot on the train. You may get dropped off earlier than everyone else and left with a Tuk Tuk and guide without your choice. Stay pleasant and go along with things! It's usually easier….India always wins
Jaipur (3 Nights) – You are now getting a little off the tourist track but very much so on it. Jaipur was famous for jewels so you will get many jewel scams everywhere you look. There are some nice hostels you can snap up but make sure they are central enough to the action. You have the pink city, Hawa Mahal and the ever impressive Amer fort (this one is a little pricey but looking at it from the outside is free! You'll get many drivers and "friendly" locals try and sell you hash. Whether you buy it or not is up to you but use common sense!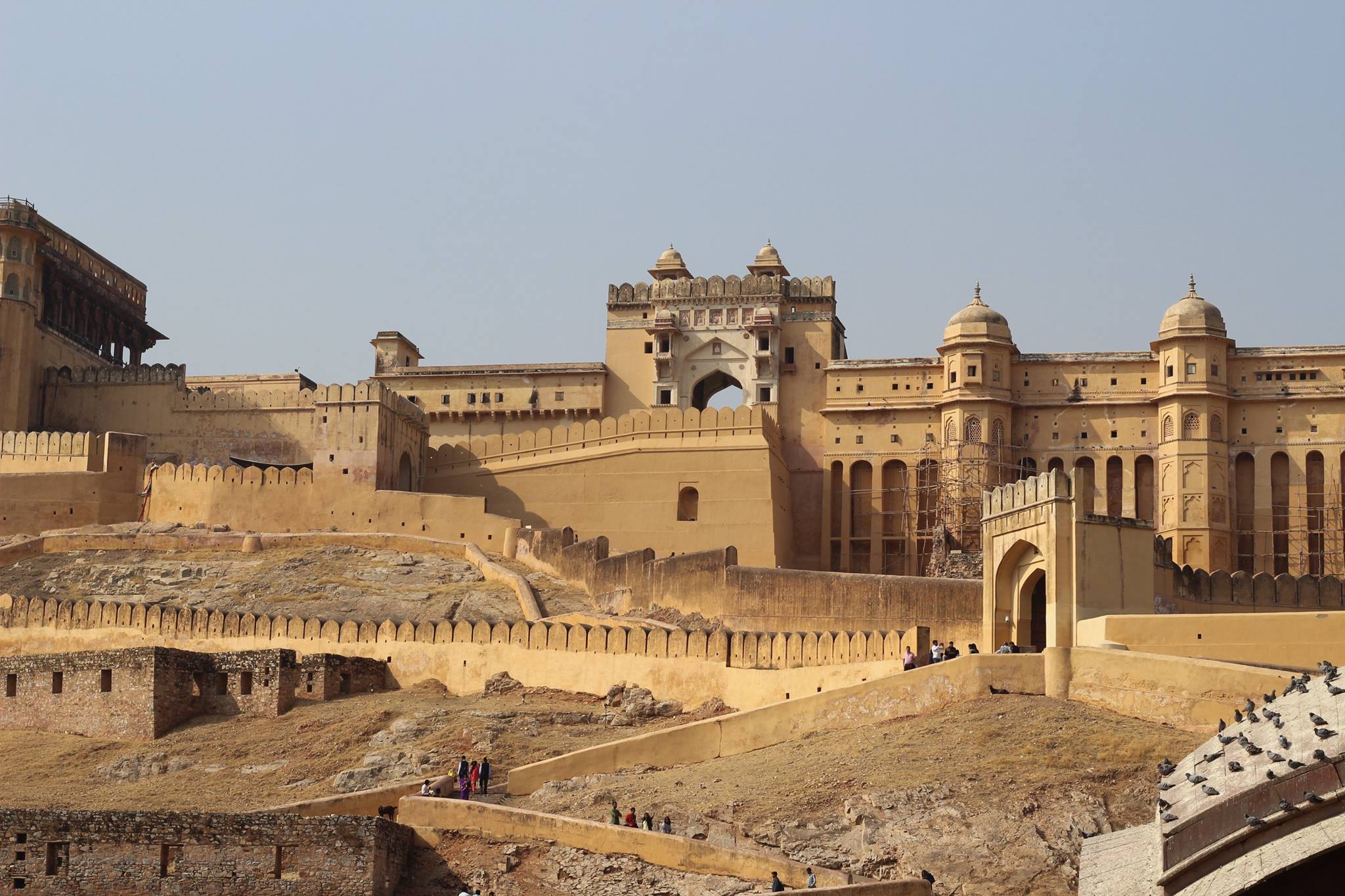 Pushkar (3-4 Nights) – Now you are getting into a more traditional vibe albeit a bizarre selling many touristy things you probably don't need. If you like gems, jewellery and learning about Hinduism, then this is your vibe. Alcohol is illegal in town centre but everyone is smoking hash openly. The law turns a blind eye to hashish smoking in rather holy places as Sadhus and spiritual men are well known for smoking the sticky stuff to get closer to Shiva. Stay at Zostel, the guys will bring you on little tours each night, there is a good amount of travellers there and the manager might bring you out of town to meet Aloo Baba, a holy man that only eats potatoes as a sign of devotion to the gods! Renting a moped doesn't require a license and can work out about 300 Rupees ($4-5) per day at the time of writing! There are numerous temples, music lessons, delicious food, jewellery making classes and more available to you! If you really are in need of booze, take the north road out of town and keep your eye open for signs where you can buy it. Old Monk rum is a cheap and popular favourite in India that you will find all over Rajesthan (the state you are currently in). In terms of scams, you may get guys bringing you down to the lake, giving you a flower to put in the water and asking for money. Ignore them all and continue on your way. If persistent, leave and find another way to the lake.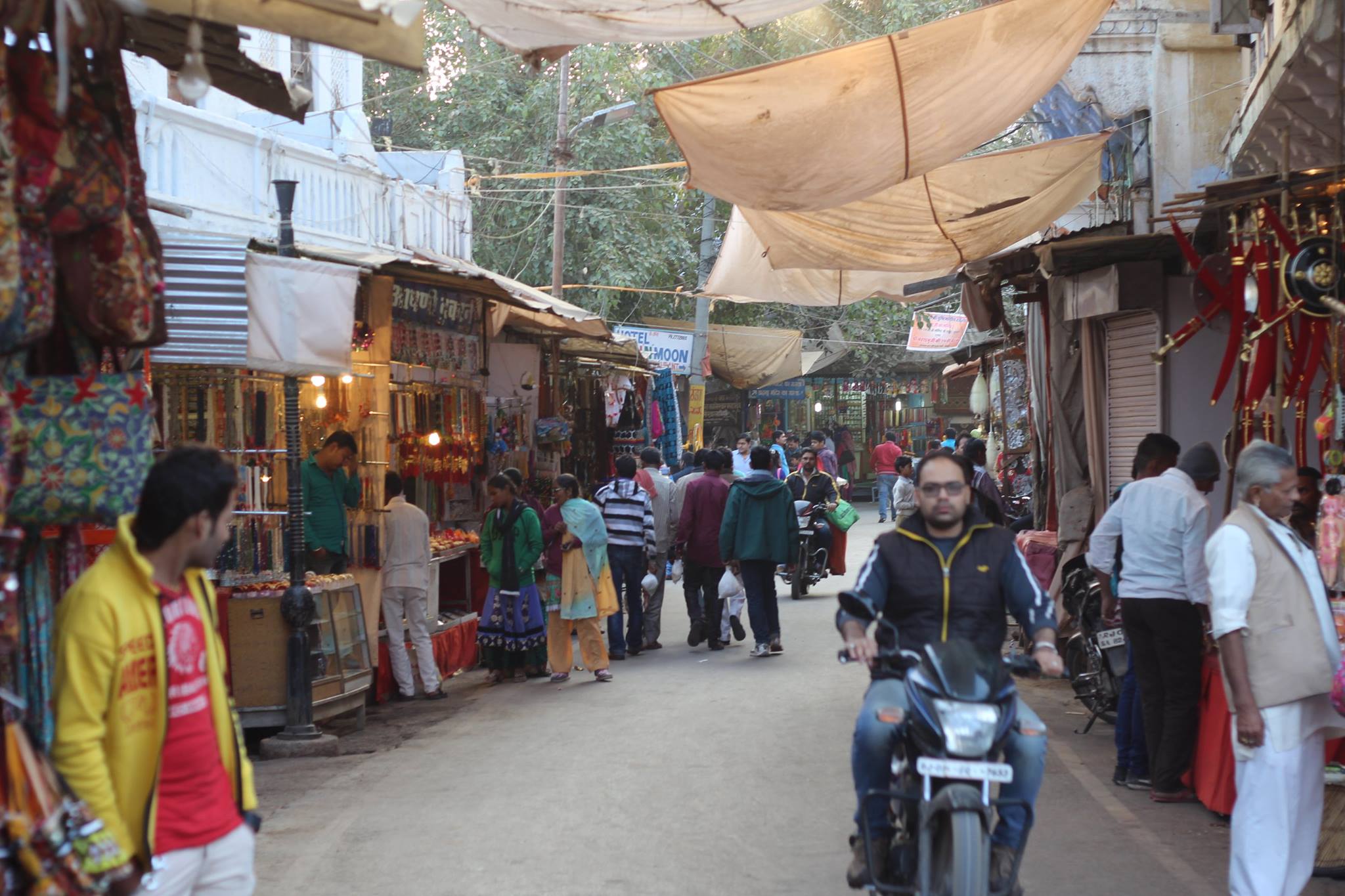 Udaipur (3 Nights) – This charming city is a rather nice one. Make your way to Bunkyard Hostel where the rooftop view is spectacular and you're in the heart of everything. The rooms are decently priced and staff are generally friendly. There are a lot of vantage points to get some awesome shots of the city but the lake is definitely the crowning jewel of Udaipur. There will be an abundance of jewellery shops all around you if you are looking to pick up a few bits of bling. In terms of the sights you can check out City Palace, Udaipur, Lake Pichola, Fateh Sagar Lake, Monsoon Palace, Jag Mandir, Jagdish Temple, Saheliyon-ki-Bari, Shilpgram and Bohra Ganesh Temple. Just grab an auto driver and say you wanna check out a few sights. They may try and charge you more to check out the monsoon palace as it's a little further out of the way and when you get there you have to get a separate shuttle car up the hill. It's a good view but up to you if you want to spend the rupees or not!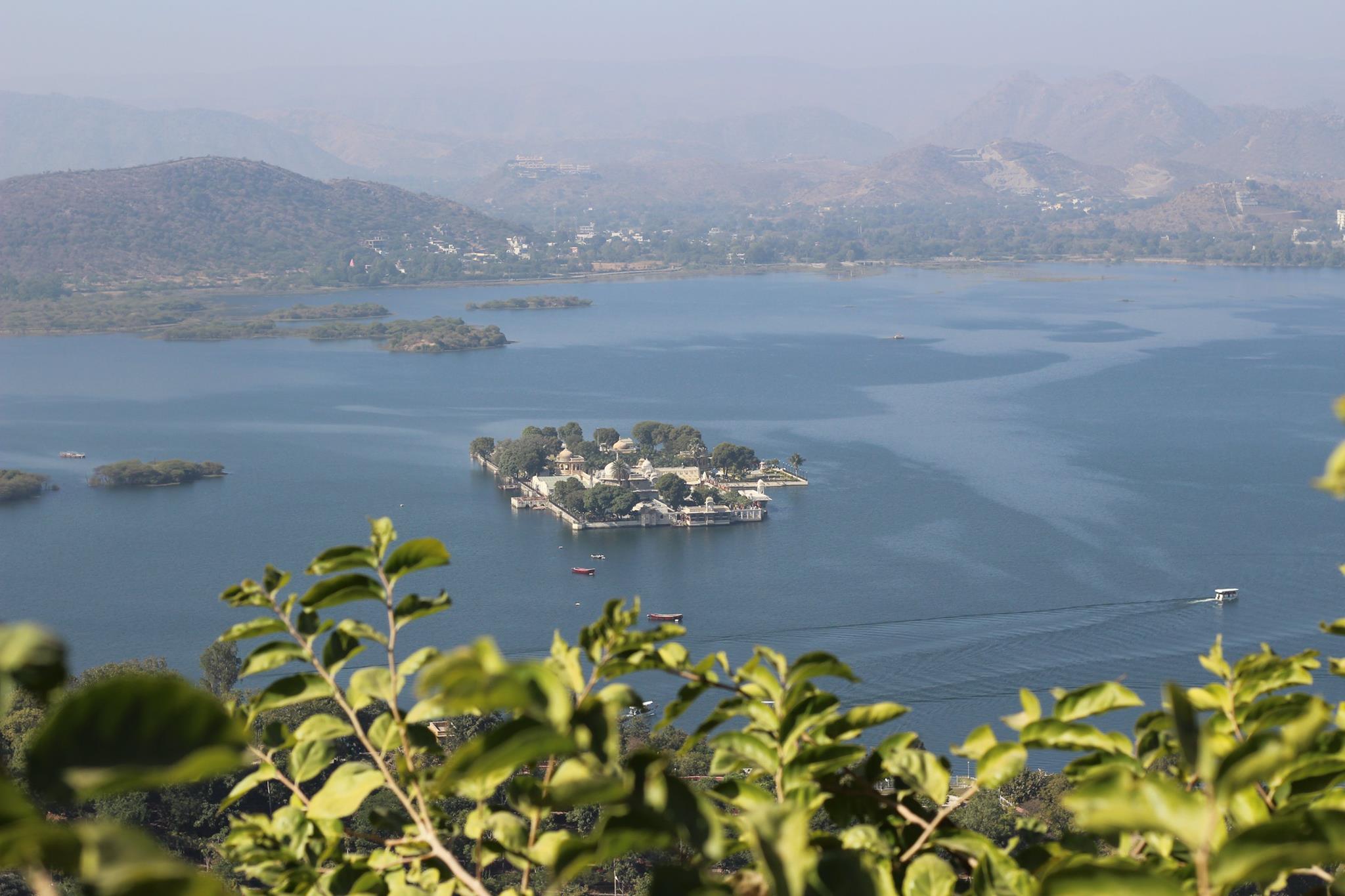 Mumbai (2 Nights) – Here's where I suggest you skip almost everything inbetween! It will take you a full day or two to get there but Ahmedabad in Gujarat is the main city of the state between and nothing pulled me in. By all means go ahead and see if you can find anything that appeals to you. If you wanna get straight to Mumbai, get a bus booked from the hostel to take you from Udaipur to Ahmedabad. Stay for one night and then head to the train station and get on the train the next day to Mumbai. Mumbai is a like it or love it city. There are more progressive types there than in other parts of india! People are more open minded but it's still extremely busy! You'll find great food, decent nightlife (by indian standards anyway) and more English speakers than New Delhi for sure! You'll need one night to recoup after the long journey and then one long day to take in a few of the sights on a tour!
Arambol (2 Nights) – Arambol is the spiritual haven part of Goa which is well known for its parties and shenanigans. Here you will find yoga retreats, decent surfing, cheap food and plenty of hippie shopping. There will be tantra classes and many festivals based on spirituality in the area so if this is your thing then you have come to the right place!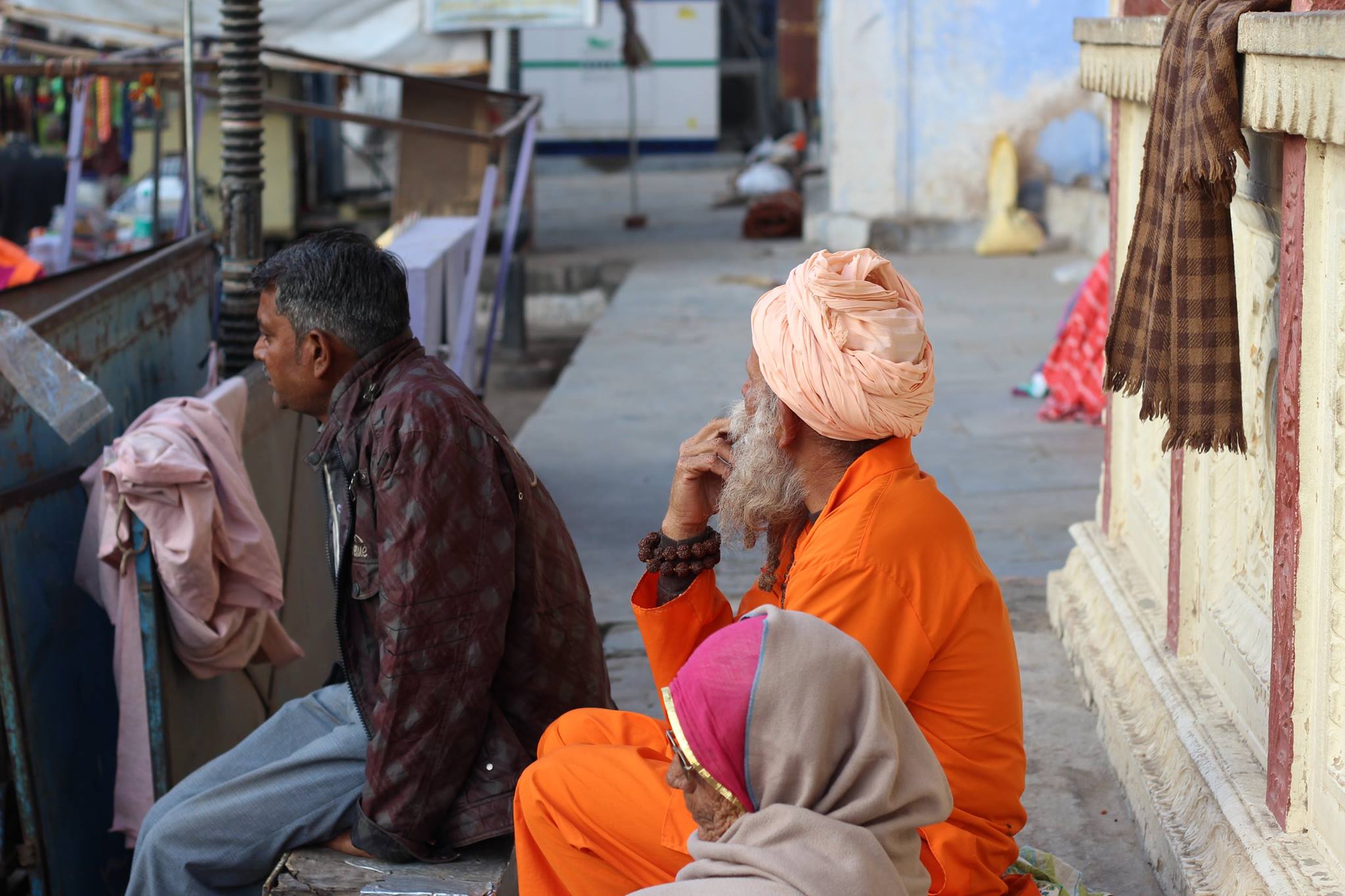 Anjuna (2 Nights) – If you've been craving a party, this is where you will find it! Head along to the Saturday night market where you will find stalls selling everything and anything while at the same time pretty much copying each other. Competition doesn't seem to be a big deal here and no-one tries to stand out all that much. Work your way up the hill to find live music, a night club area where they are pretty racist about letting only foreigners of esteemed Indians in, to drink beers and go nuts. The beach is a little below average but you have no shortage of day time markets to choose from. Park up in Red Door Hostel run by Tamana. I based myself in and out of here for a while! The Wifi is decent (by Indian standards) and beds are a reasonable price once you are not there close to the Xmas holidays where there are a huge amount of festivals and parties. Rooms everywhere will skyrocket and you are better off getting an AirBnB and renting a bike to commute in 10 minutes or so to the centre of town daily. There are a lot of parties run by Russians who frequent the holiday destination yearly although their numbers have dropped in recent years due to a falling economy!
Gokarna (3 Nights) – This is my favourite place in India without a doubt and I hope you like it as such. About 4-5 hours south of Anjuna by bus or enjoy the drive on a scooter yourself. International driving license is required and you may get stopped a few times but I ran checkpoints without retribution, not that I'm recommending that at all! When you get there, make your way to Kudle Beach or Om Beach! Gokarna Beach itself is a little dirty but worth a stroll along. You can pick up a beach shack that really is only the basics for about $3 a night or less! The food in the restaurants are pretty decent and all will serve beers. Why is Gokarna so special? Here you will find people selling their hand crafts on the beach at night, folk sitting in circles chanting and making friends, yoga classes, dancers playing djembe drums, circus juggling, cheap Ayurvedic massage and in general, a lot of free spirits parking up to meet fellow minded people! Many people get stuck here for a long time so keep an eye on the clock….or don't!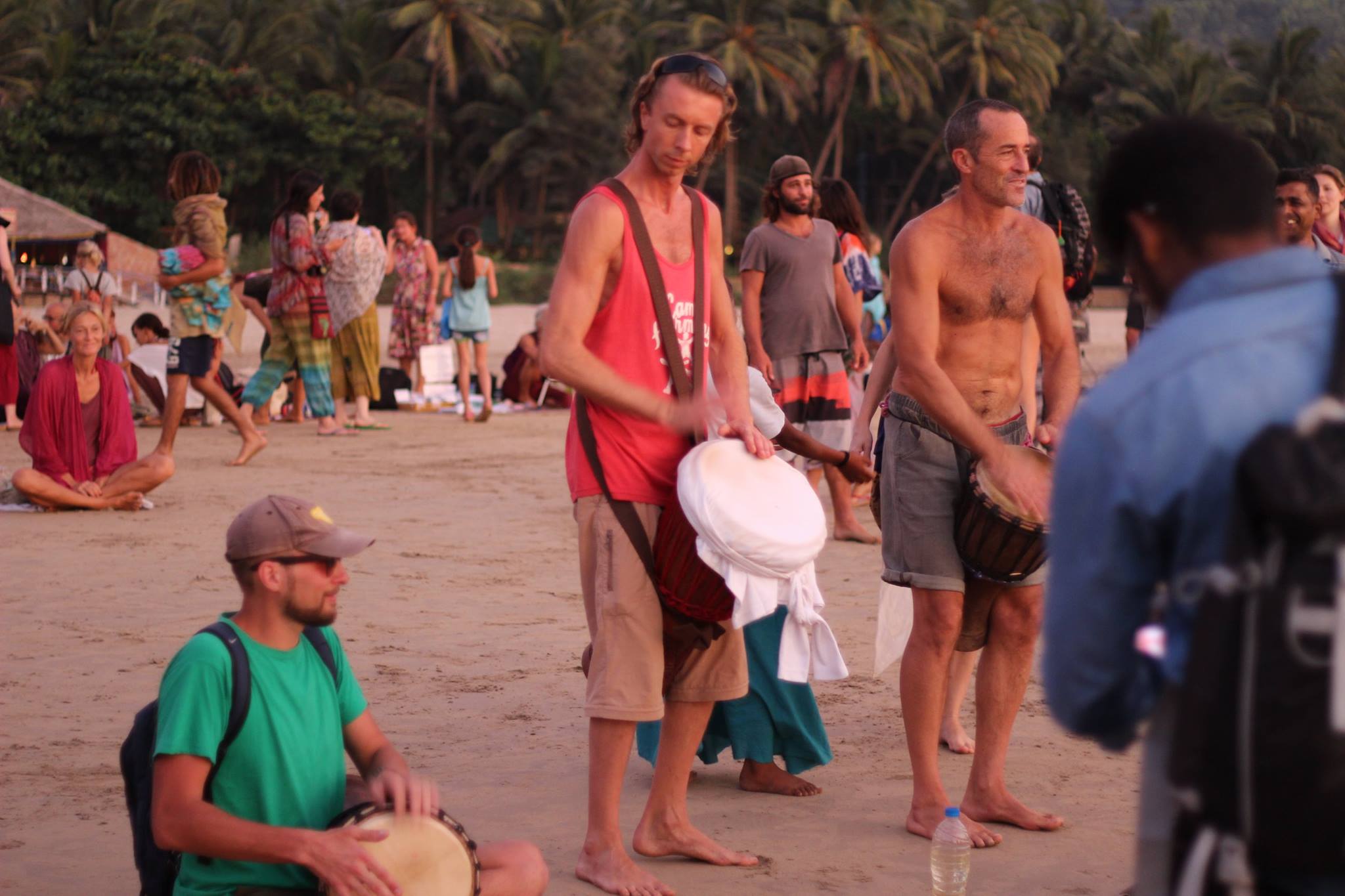 Hampi (3 Nights) – The best way to get here is to chip in with other travellers in a private car and squeeze in! You may find other ways but this seemed the best option at the time! When you arrive, make your way to Goan Corner which is a great place to stay with a bed for every budget. You will even find a roof bed where you have a mosquito net and the stars for your night time viewing! You will wake to hear mantras being sung from the Hindu temples across the river. In Hampi you have a very unique landscape that makes for interesting climbing, vantage points for sunsets and sunrise giving red skies and the reflection from paddy fields below! You have jewellery classes, yoga, shopping, temples, bazaars and plenty of mini road trips around the area to keep you busy! You may want to stay more than 3 nights and I must say, I wouldn't blame you in the slightest!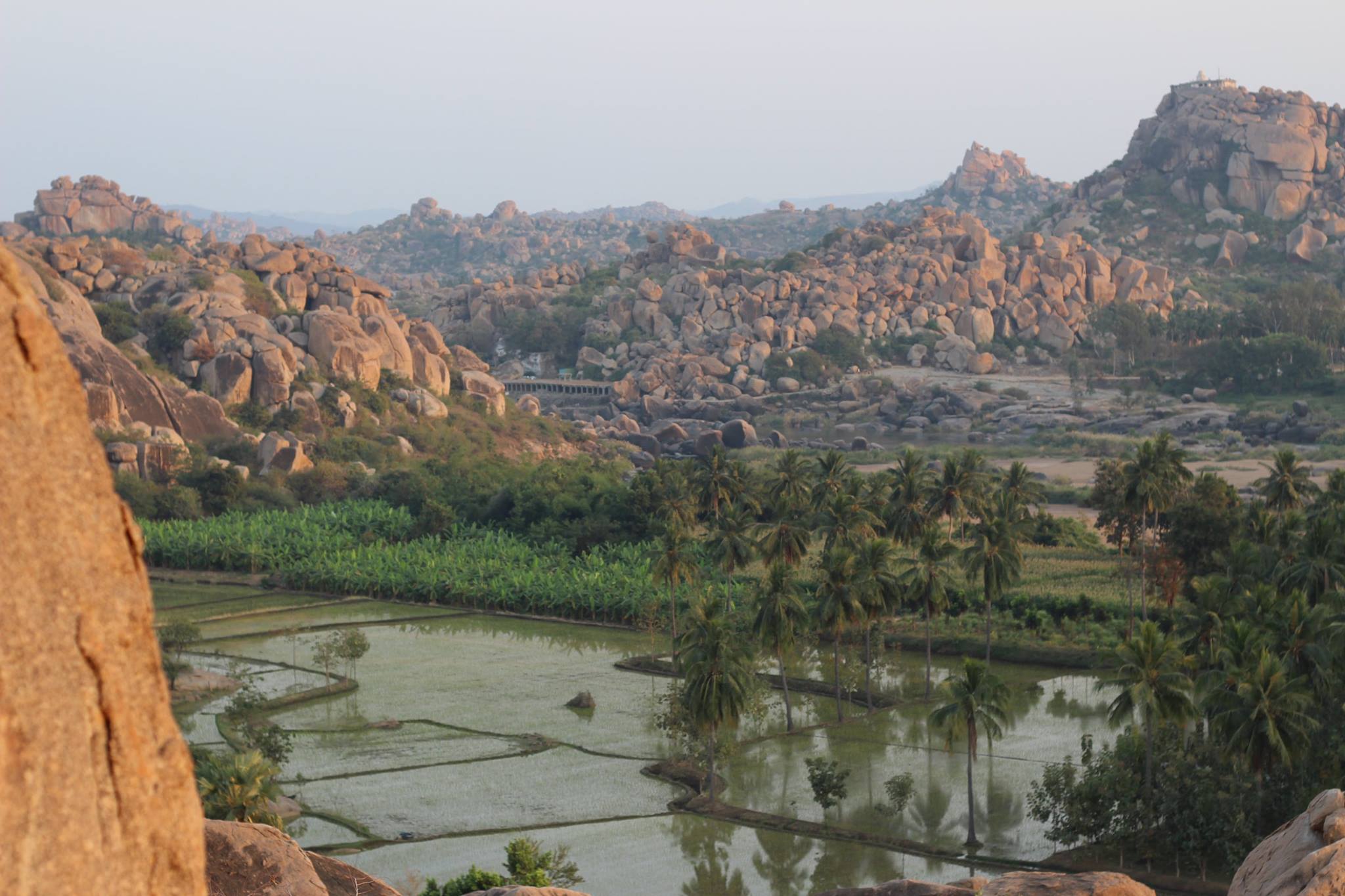 Mysore (3 Nights) – Finishing off here is ideal as Mysore has an airport that will service your exit from the country. Mysore is famous for it's incense and oils! There is an opportunity for you to visit the factory but many Auto drivers will know a local place where the stuff is still hand rolled. Avoid buying anything because you can never know how genuine the offer is or the products you may want to buy!
You're definitely not in shortage of things to do! In a continent with a drastic spectrum of culture, language, food, religions and ceremonies, you will be spoilt for choice. Your only problem is narrowing down what you want to do and indeed, what you have time for!
Things you need to try
Yoga – It started in India after all. Rishikesh up north is the main hub for it and you can train up to be a teacher here if you have the cash and the time!

Meditation – Hand in hand with Yoga and a great way to learn to shut up your monkey mind from constantly chattering away without your permission

Cooking Class – Indian food is famous for a reason! It's delicious. So why not take the skills and impress your friends back home. The food varies from north to south quite a lot! So maybe try one in Kerala, a state down south and one in Rajesthan up north!

Djembe drumming. They are everywhere and you can pick up up and sell it on to other travellers later! Good for a night time jam and it gets people up dancing

Macrame Jewellery – Learn to wrap precious stones and make necklaces, bracelets and pretty much about anything once you get good enough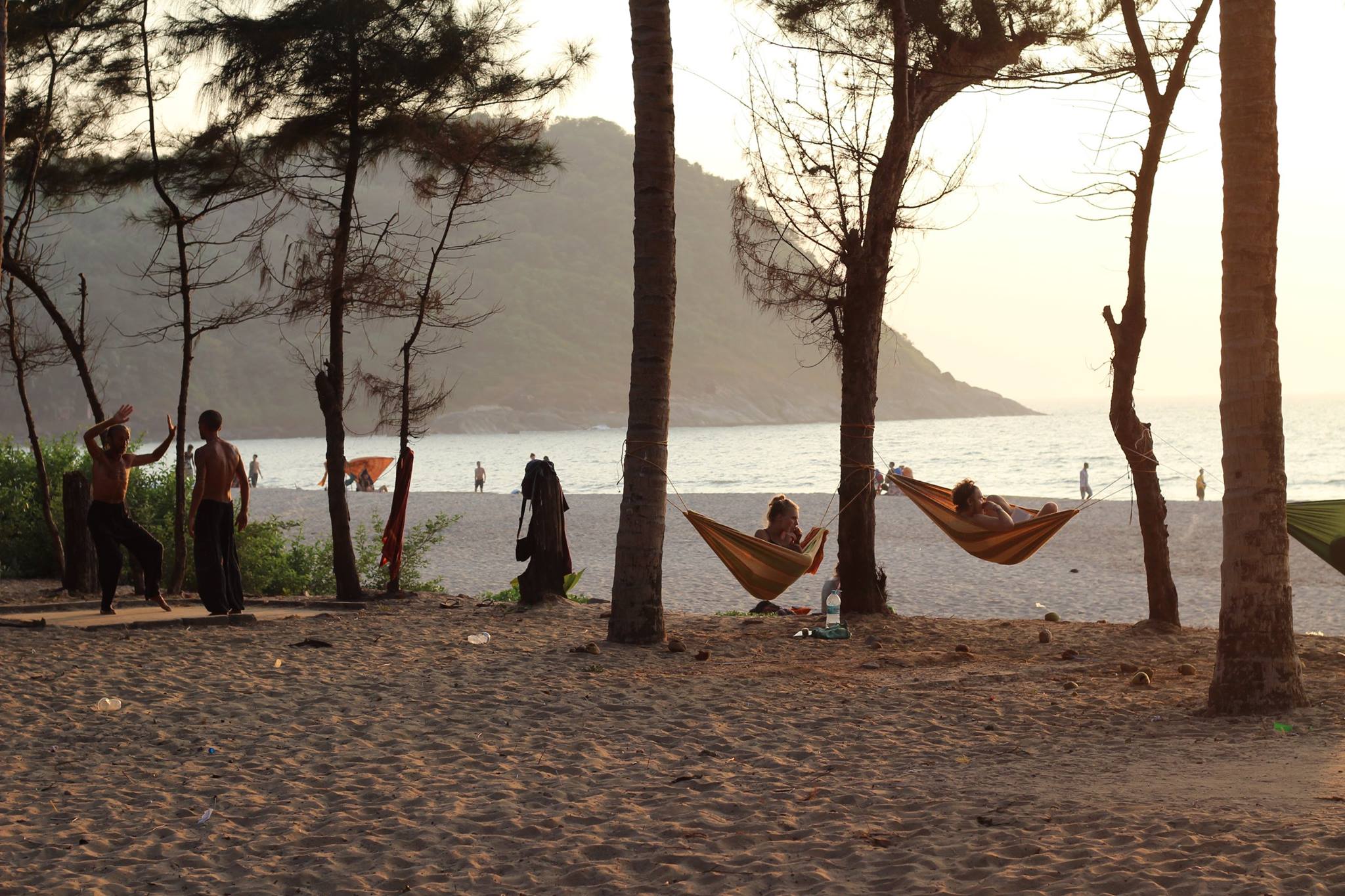 Handy tips
1 – Tuk Tuk drivers are notorious in India. They work heavily off a commission system meaning that you will involuntarily pop into suit, gem and spice shops. They get a kickback for everywhere you visit. However, I have agreed to pop into several places and split the commission with a tuk tuk but this is rather rare. Tuk Tuk's also called Auto's will be a cheap way to get around so don't be afraid to haggle.
2 – While on the topic of haggling, almost everything can be bargained for even when they say it's "fixed price". Don't seem too eager and be prepared to walk away. They may lower the price for you. If not you can always go back with the tail between your legs. It's normal.
3 – Don't be a wimp. Street food in India is some of the best. Try the samosas and sample everything you can get your hands on. It's one of the best ways to save money and you get to taste local food pretty much everywhere!
4 – Keep hold of your small notes. For some bizarre reason, it seems to be nearly impossible to find some people with change at times and you'll be met with bizarre stares as to why you have such large notes. They will often times even peer into your wallet to see if you have the smaller notes they desire so much.
5 – "Meh Bevakuf Nahi Hu" – Pronounced in that way basically means, I'm not an idiot, go away! This can be handy when Auto drivers are trying to hassle you and are walking after you down the street pestering you for a fare!
6 – You'll be squatting to go to the toilet a lot and using your LEFT hand to wipe it with water nearby. This is normal and everyone does it. This also means you don't shake hands or eat with your left hand. You'll get some funny looks otherwise.
7 – Be patient! Food will come late, trains won't run on time and things generally go on Indian time rather than "on time". If anything it will make you a better and more understanding traveller but it's not without testing your patience over and over!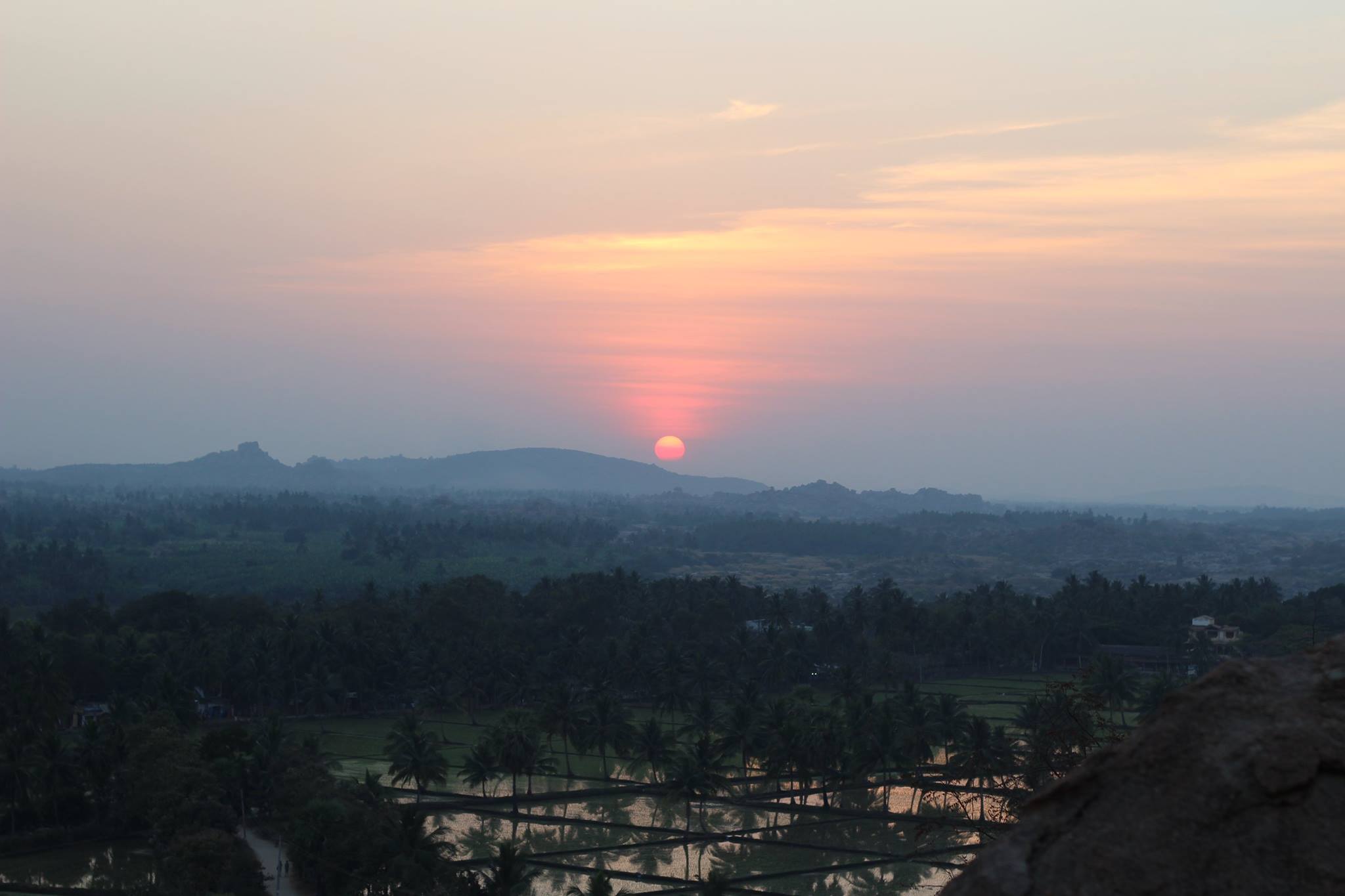 India Facts
Whether it be a pop quiz or you want to look well researched when landing into a hostel and chatting to other travellers, it's always good to have some conversation fodder at your disposal.
Capital

New Delhi

Area

32,87,263 sq.km

Area wise in the world

7th

Location

India extends between latitudes 8

o

4'N and 37

o

6'N. It is a country of the east with its landmass lying beteen longitudes 68

o

7'E and 97

o

25'E.

Stretch

3,214 Kilometers from north to south

2,933 Kilometers from east to west

Land Frontier

15,200 km

Coastline

7516.5 km

Neighbouring Countries

India shares its political borders with Pakistan and Afghanistan on the west and Bangladesh and Myanmar on the east. The northern boundary is made up of the Sinkiang province of China, Tibet, Nepal and Bhutan. India is seperated from Sri Lanka by a narrow channel of sea formed by the Palk Strait and Gulf of Mannar

Physical Feature

The mainland consists of four well-defined regions: (i)The great mountain zone, (ii)The Indo-Gangetic plain, (iii)The desert region and (iv)The Southern Peninsula

Rivers

The main rivers of the Himalayan group are the Indus, the Ganga and the Brahmaputra.

Climate

There are four seasons which are recognised by the India Meteorological department. They are – Cold weather, hot weather, rainy season and the season of the retreating south-west monsoon.

Fauna

Approx. 89,451 species

National Parks

94

Wildlife Sanctuaries

501

Official Languages

Hindi

Population (2001 census)

1,203,710,000(March 2011)(17% of the world's population)

Populationwise place in the world

2nd

Population density

324 person per square kilometer

Population growth

21.34 %

Sex Ratio

933 females per 1000 males

Literacy

65.38 %

Male Literacy

75.85 %

Female Literacy

54.16 %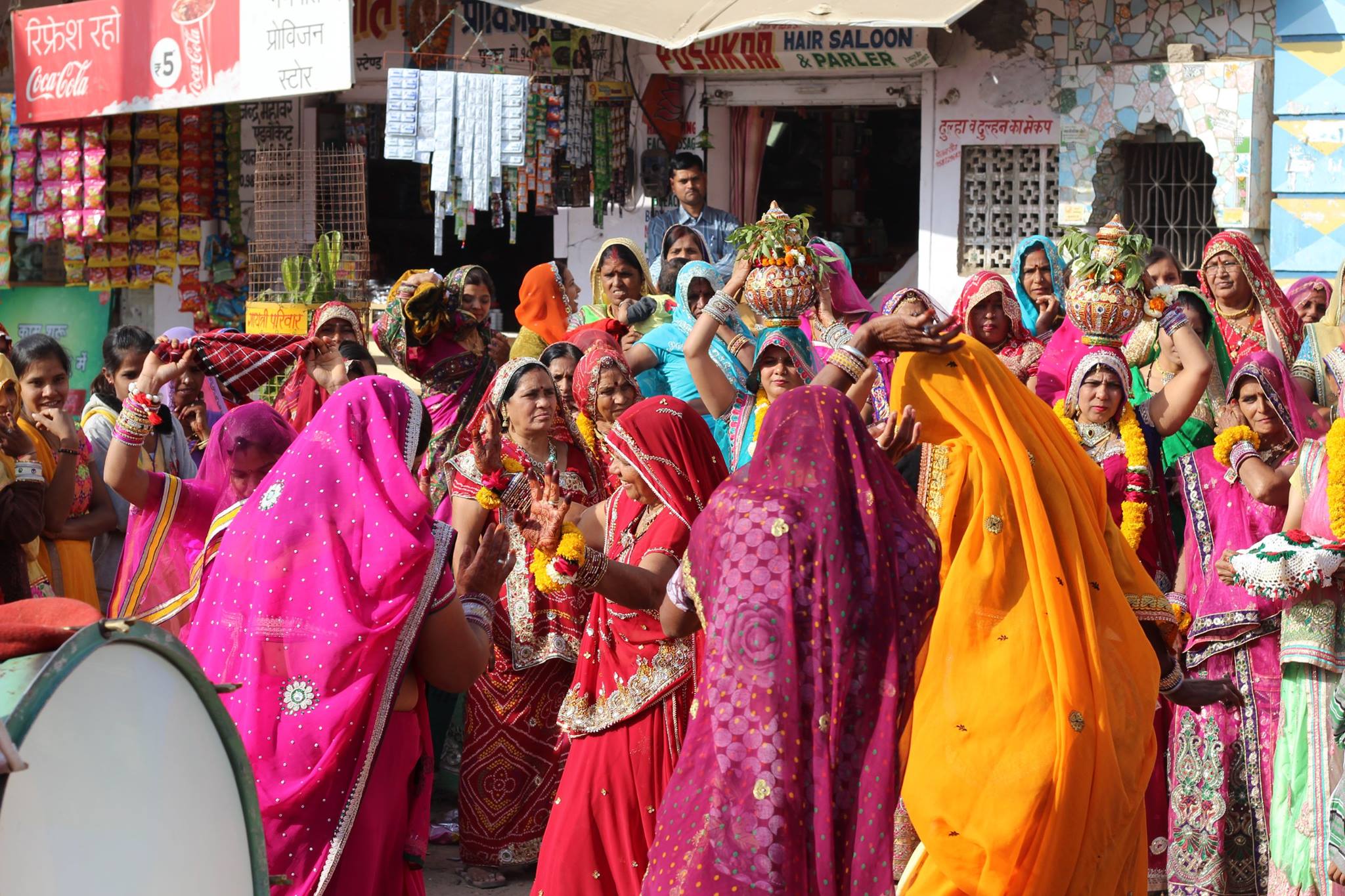 Fun Facts to help you look on top of your game!
India is the second most populous nation in the world and as a result is also the biggest democracy

There are over 300,000 mosques in India, more than the muslim world

Is the largest English speaking nation in the world (Although you will still struggle at times to find anyone with decent english. However, it makes reading menus rather entertaining)

Martial arts originated in India and then later spread to the rest of Asia via Buddhist missionaries

Indian Railways is one of the largest employers in the world, employing over 1,000,000 people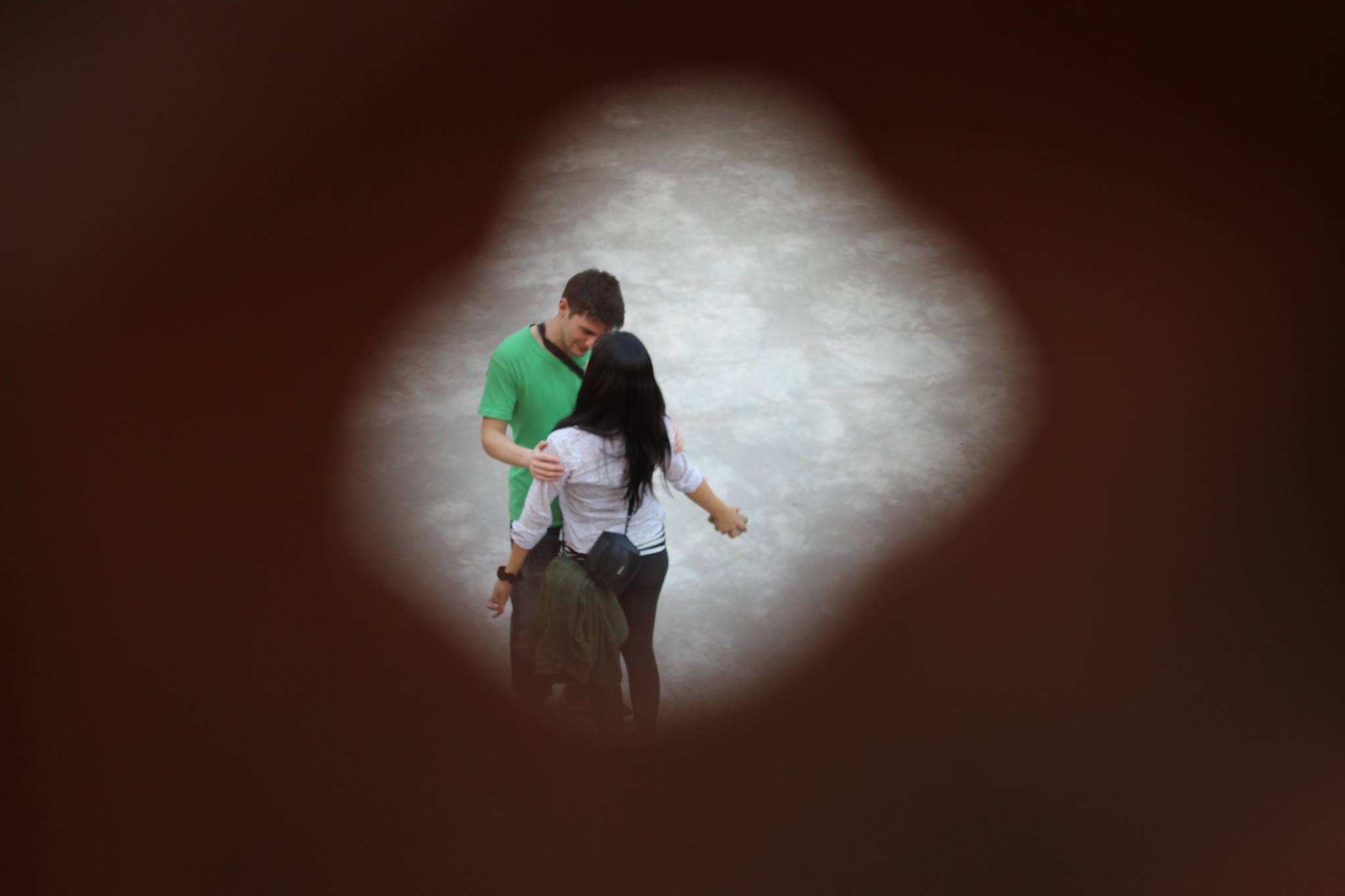 Before you go:
Grab an adapter as it's a two pin system for plugging your bits and bobs in to charge overnight. Beware plugging kindle and other devices directly into the wall as surges and power cuts can be common in some places.

Get the appropriate shots and malaria tablets which you may need for certain reasons. Getting antibiotics without prescription is possible in india so no need to bring half a hospital with you.

ATM's are horrendous! Some won't work, some won't accept your card and sometimes you'll find them empty but still with an armed guard watching it. Keep money stash with you at all times but keep it safe as possible.

Bring a sleep protector with you. A small sheet like bag that puts a barrier between you and your bed sheets. Some trains haven't been cleaned in a while!

Bring hand sanitiser and wipe before every meal. You may not have toilet paper in some spots and it's common to use your hand. Hygiene is better in recent years but still lacking a lot!

Buy some insect repellant as they can be relentless in some places depending on the time of year. Odomos is a common brand available all over india but it comes in a toothpaste like tube and can be rather thick.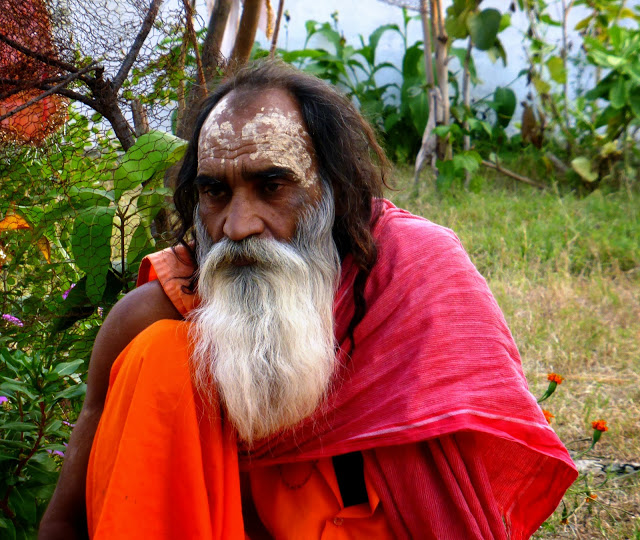 Some handy phrases and numbers:
English Hindi
Hi! Namastey!
Good Morning Suprabhaat
Good evening! Shubh sundhyaa.
Welcome Aapka swaagat hai
How are you? Aap kaisey hain?
I'm fine, thanks! Mein theek hoon, shukriya
And you? – Aur aap?
Good/ So-So Accha/ Theek-thaak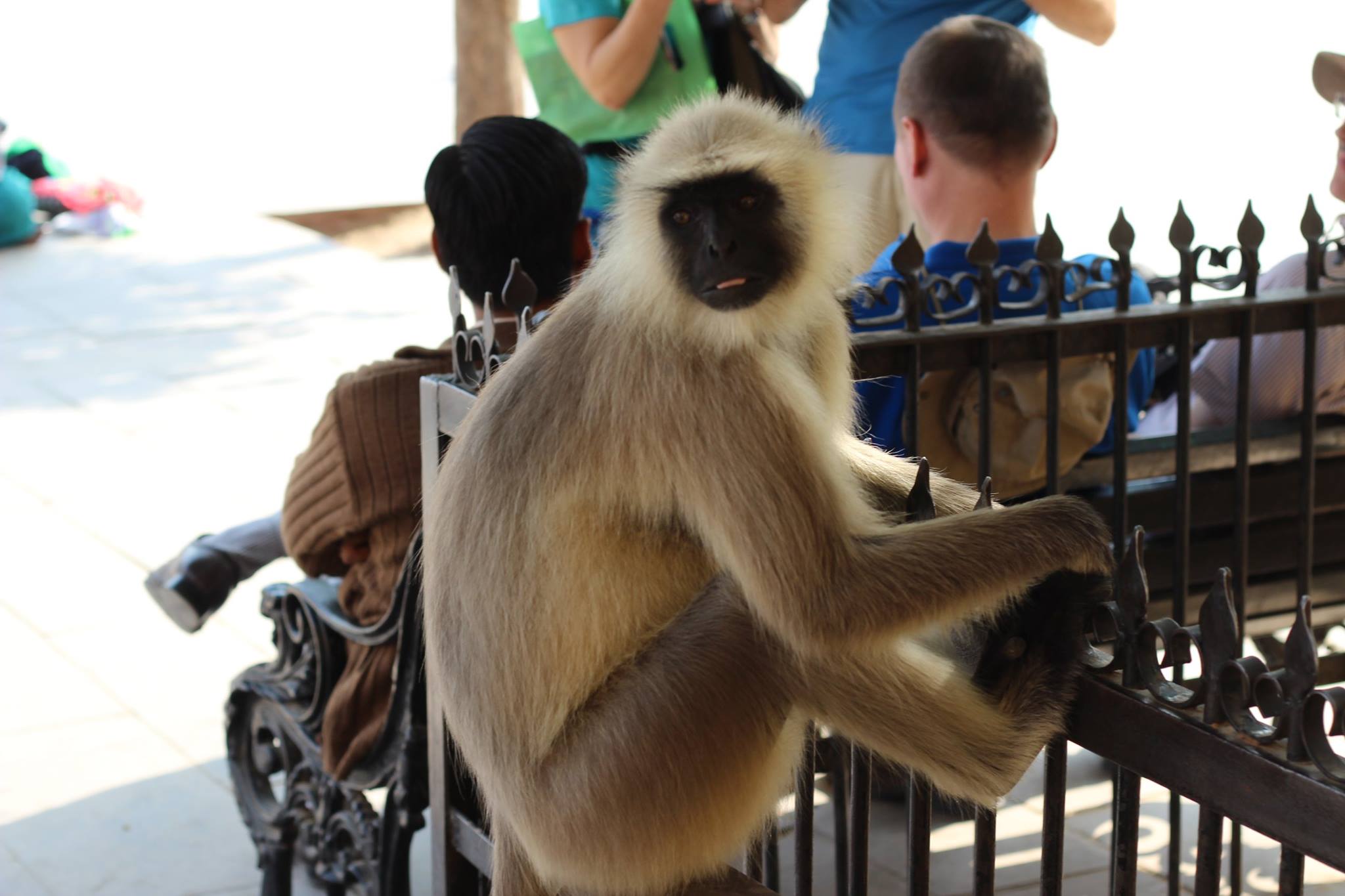 0 Zero shunya / sifer
1 One eyk
2 Two do
3 Three teen
4 Four chaaR
5 Five paanch
6 Six chey
7 Seven saat
8 Eight aat
9 Nine no
10 Ten das