The land of a million smiles! There is a reason Thailand is one of the most popular places to visit in the world. The weather is nearly always stunning, the food is world class, not to mention the variety of dishes available to you, the people are good at making a buck off tourists but are very warm in general. You will see a notable amount of travellers there for the sex tourism but don't let that pull away from everything this amazing land has to offer. The culture is rich, they are extremely polite people and furiously proud of their country, the king (recently deceased) and their religion. Having been there for the King's funeral on one of my many visits to Bangkok, you coudl see just how devout they were towards their monarchy. The lands are stunning, the culture varied and out of all places to visit, it's probably the cheapest way to get to South East Asia to kick of a trip! In fact basing Bangkok as a travel hub is a very clever idea for getting around.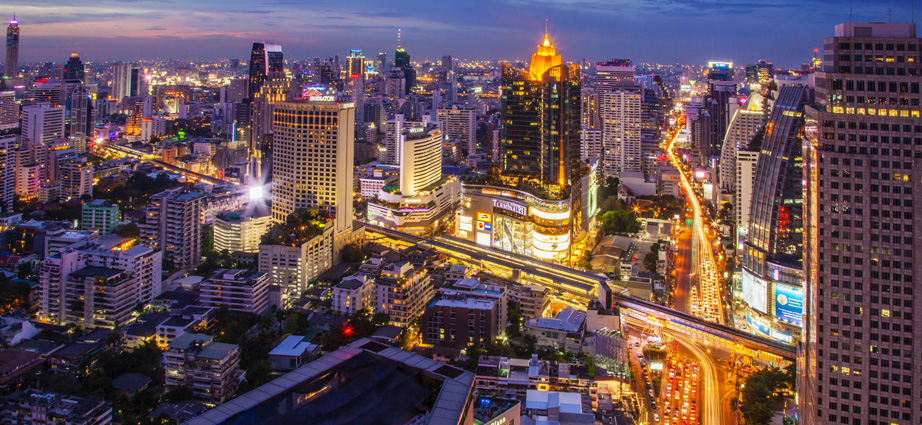 When should you go
Tourism is in full swing all year round mainly because it's such a popular world destination. You'll find different travellers at different times of the year but you'll almost always find an Aussie or two. In fact you'll find many lost souls who just gave up on normal life and are now spending their days hopping around SE Asia. Avoid rainy season where possible. The rainy season in Thailand varies from region to region and is largely dominated by the monsoon. Very broadly speaking, Thailand's rainy season can be classified as May/June to October. For most of Thailand, the wettest months are usually August-October. If you can get your timing right, you could be there for Loi Krathong (early to mid November festival of lights) or Songkran (13th – 15th April, water fight festival).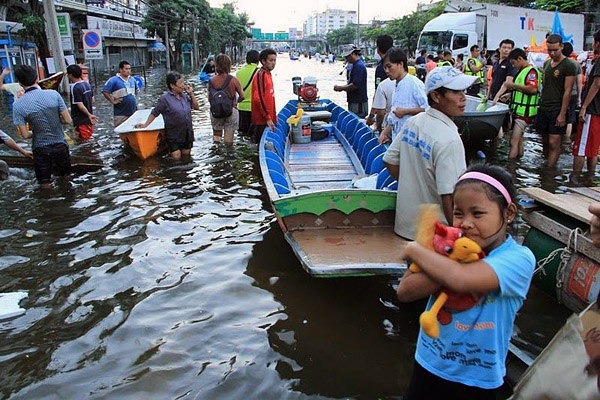 Where should you stay?
Hostels are a very good standard in Thailand which goes without saying due to the massive influx of travellers to it's shores but don't be afraid of going for guesthouses which can sometimes work out just as cheap and you have all the benefits of your own privacy. 90% of backpackers head to Khaosan Road the moment they arrive in Bangkok for the quirky attractions and vibrant nightlife where anything can happen (believe me). There are other parts to Bangkok that are worth checking out too and you won't have a shortage of hotels to choose from. In the south, beach side bungalows away while bamboo cabins lie peacefully in the tropical jungles of the north. Hospitality is a premium in Thailand once you decide to splash out a little but you can get the opposite end of the spectrum too so read reviews. So for a bargain, it's best to go for home stays, bungalows, hostels, inn's and guesthouses! Hotels can reach a merry price and cut your budget down pretty quickly.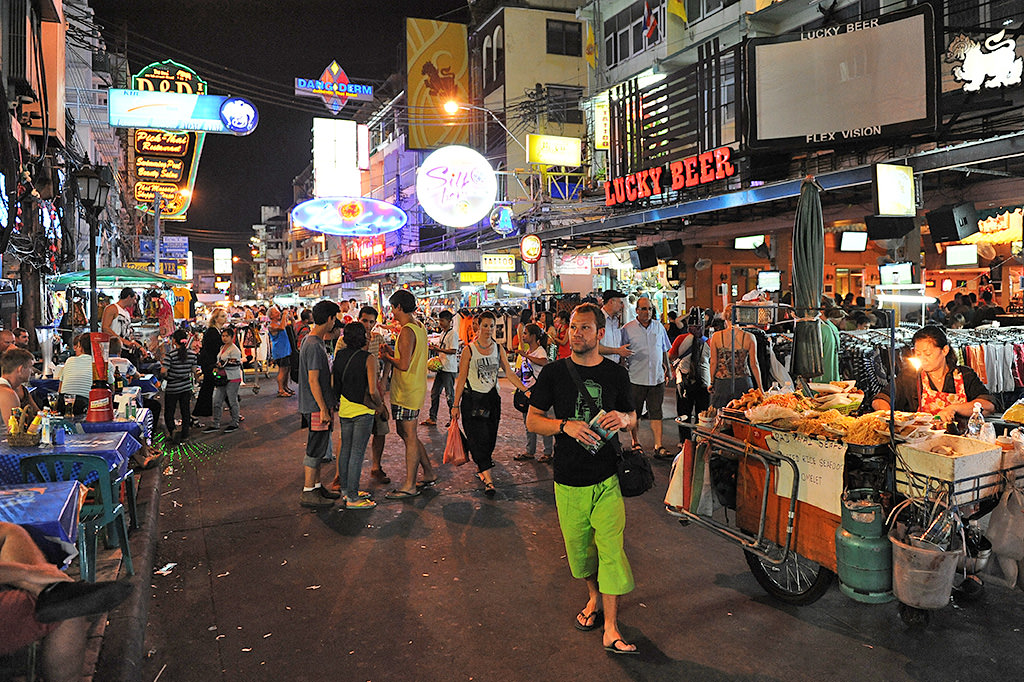 What about getting a Visa
Getting a visa for Thailand is a walk in the park as it's simply given to most people on arrive. New reforms in the Department of Immigration have meant they've tightened up on some countries length of stay. They operate on a Free Visa On Arrival system for most countries:
90 Days Visa Free
Argentina, Brazil, Chile, South Korea, Peru
30 Days Visa Free
Brunei, Canada, France, Germany, Hong Kong, Indonesia, Italy, Japan, Laos, Macao, Malaysia, Mongolia, Philippines, Russia, Singapore, Turkey, United Kingdom, United States, Vietnam
30 Days Visa Free by air & 15 Days Visa Free by land crossing
Australia, Austria, Belgium, Bahrain, Czech Republic, DEnmark, Estonia, Finland, Greece, Hungary, Icealand, Ireland, Isreal, Kuwait, Liechtenstein, Luxenbourg, Monaco, Netherlands, New Zealand, Norway, Oman, Poland, Portugal, Qatar
15 Days On Arrival (Not Visa Free)
Andorra, Bhtuan, Bulgaria, China, Cyprus, Ethiopia, India, Kazakhstan, Latvia, Lithuania, Maldives, Malta, Mauritius, Romania, San MArino, Saudi Arabia, Taiwan, Ukraine, Uzbekistan

Getting in:
Flying by air is the best for visa options and is pretty seamless unlike many of the land crossings!
Chiang Mai International Airport

Chiang Rai International Airport

Don Mueang International Airport

Hat Yai International Airport

Phuket International Airport

Samui Airport

Sukhothai Airport

Surat Thani Airport

Suvarnabhumi Airport

U-Tapao International Airport
Land crossing is possible from Laos and Cambodia relatively easy especially when booked through various tour companies who will handle the crossings for you. Do be aware of currency exchange scams or people who are being overly helpful to you when crossing the border.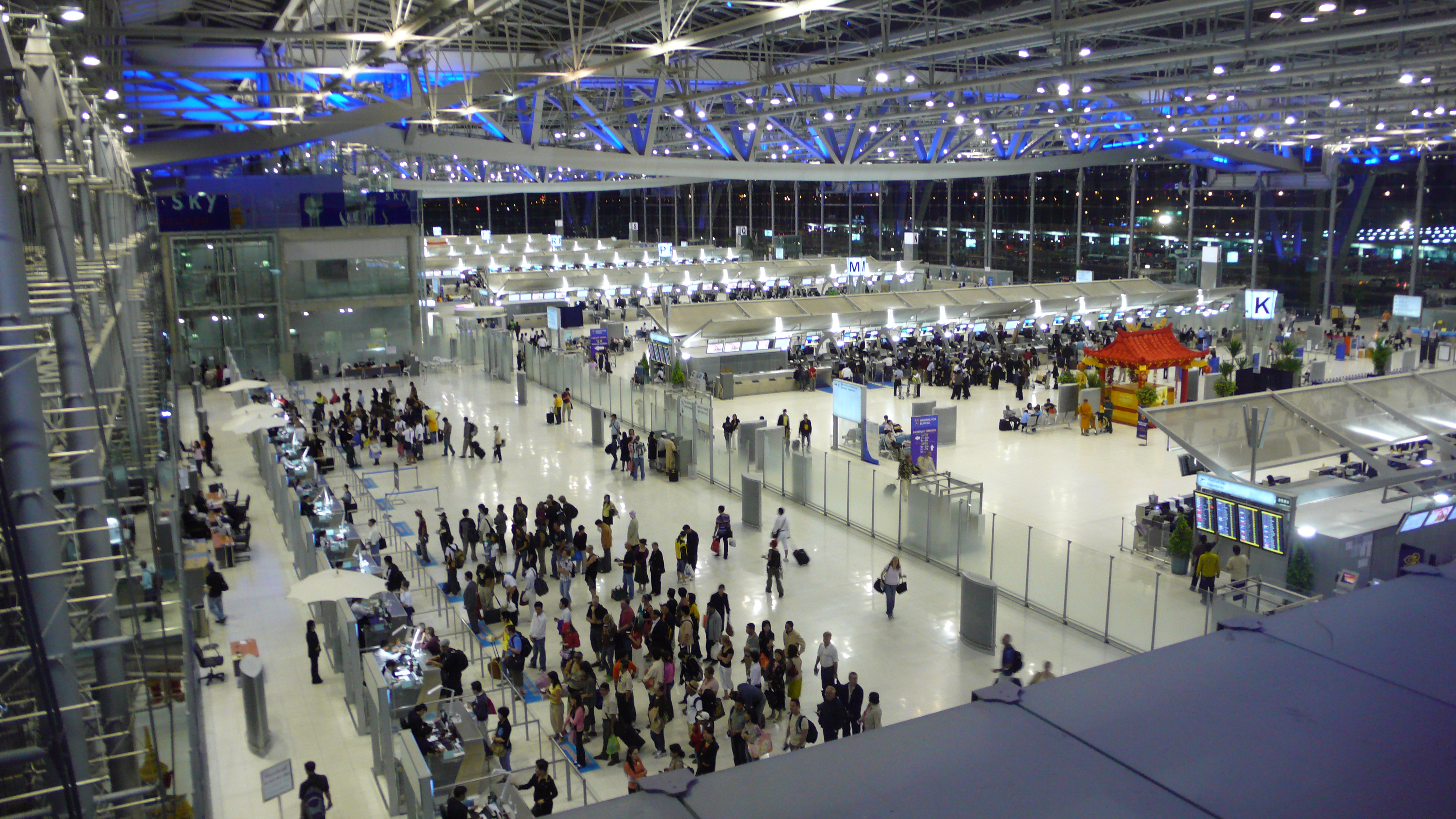 How cheap is it?
Ok so it's cheap but not as cheap as it's neighbours. You will hear of people doing the SE Asia circuit of Vietnam, Thailand, Cambodia and Laos over and over again. Somehow they achieved to spend pretty much nothing in the 6-8 weeks they achieved it in. However when you finish up in Thailand I would be surprised if you have spend 40% of your budget already. However, it really depends on who you are as a traveller. If you are big into partying as most who cross it's borders are, then you'll spend a nice $20 a day on booze without realising it where you'll struggle to spend that daily in the neighbouring countries! Accommodation ranges from super cheap to super expensive.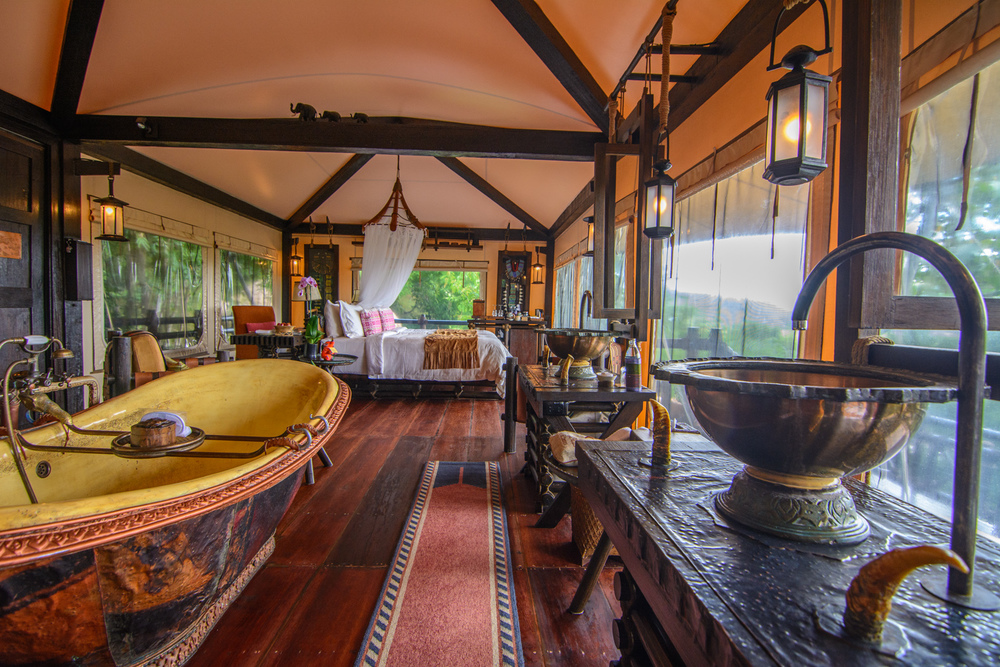 Thailand is home to some of the most luxury resorts in the world but you can always opt for a back alley room or bamboo bed in the jungle. Budget $5-10 dollars per night. Even for the infamous Full Moon Party, you can still find a good bargain if you keep searching. Food will set you back about $5 a day. Travelling around is very cheap especially if you don't book private or tour company transport. Go with trains where possible for long journeys or head to the bus station and ask a local to help you find your bus because reading Thai is next to impossible!
What is the food like?
In my opinion one of the best cuisines in the world hands down. The food is good but there are infinite varieties in the options available that you will be hard pushed not to like something. The food can be spicy and it most definitely is different from that Green Curry you order from your local takeaway. This is authentic, the real deal and it should be given a chance. Papaya Salad is an amazing accompaniment with any meal containing nuts and shrimp.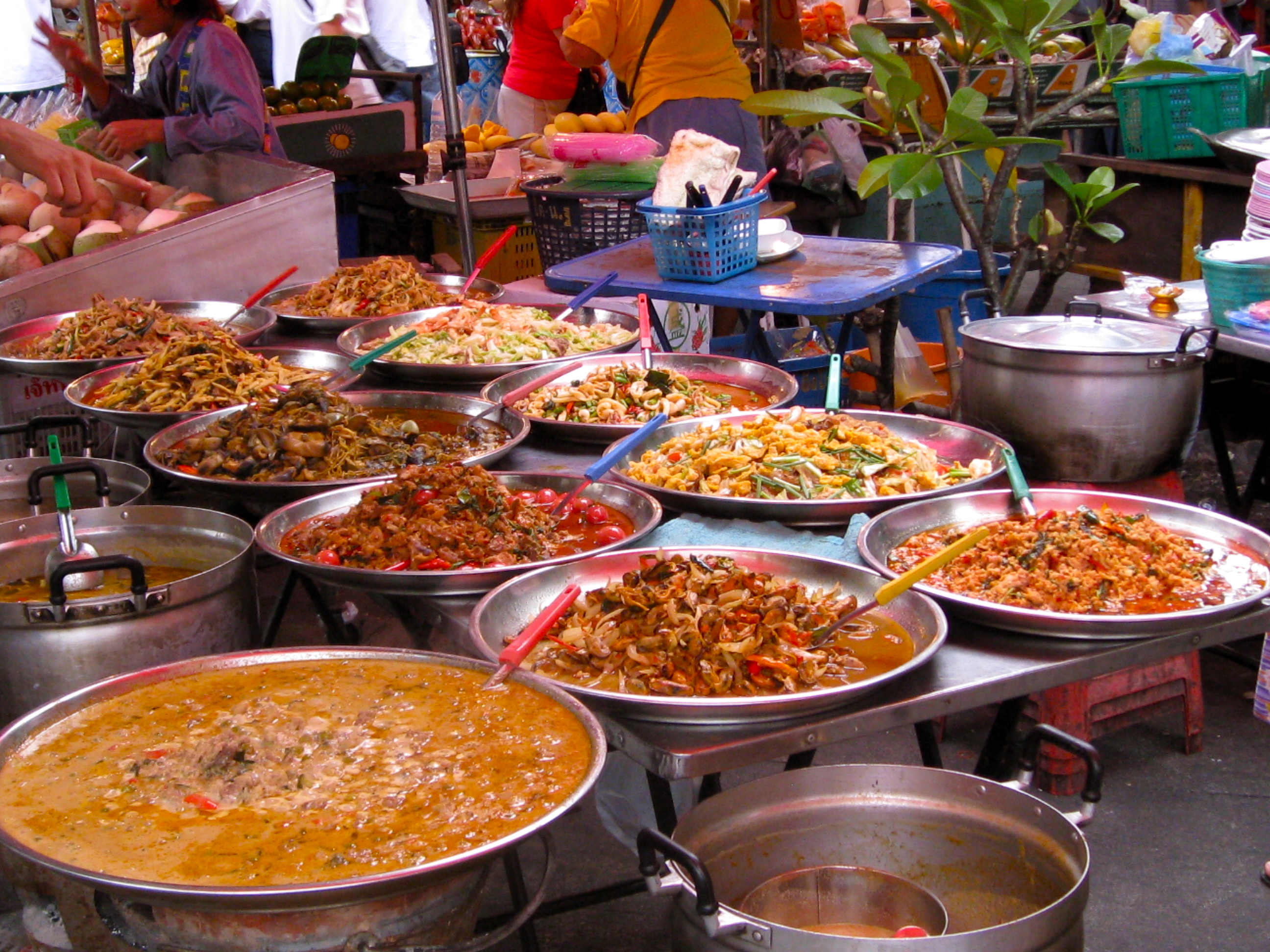 Massaman Curry is out of this world and a mix between the Thai food you get at home and the local cuisine, if you are having any doubts. The staple of chicken and rice is also good for those who don't have an experimental pallette. Pad Thai is an amazing dish too for those savoury fans and goes down well with a Chang or Singha, the main beers in Thailand. You can eat for cheap and even cheaper if you avail of the infinite amount of vendors selling top quality grub. If you have a delicate stomach be careful but in recent years the standard of street food has risen and less people are reporting any illness at all.
Street food meal will set you back $1-3 and some restaurants will offer the same! Beers will cost $1-3 for a large bottle depending on where you are but pop into a 7/11 and pick up some cheap ones. The cheapest beer you will get is not actualy a beer, it's rice cider (I think). Called Siam Sato (Siam is the old word for Thailand), it's strong and 2 bottles will set you straight…. I warn you it tastes rather unusual!
Suggested one month itinerary
With the average tourist getting 30 days on arrival, it makes sense to put together a plan for you that will make sure you get to see the best of what Thailand has to offer in the time you have to visit. A balance between soaking up culture, partying into the night and tasting the best food they have on offer!
Bangkok (4 nights) – The sprawling metropolis of Bangkok is hard to comprehend. It's insanely large with people from all over! There is an extensive expat community there that have stayed for very good reason. Bangkok is a lively city that fails to sleep most of the time! Take in the Royal Palace, a massage in Health Land, The leaning Buddha, Chatuchak Market, Khao San Road, Floating Market and take a ship down the river! You won't run out of things to do here! Don;t be surprised if you end up drinking buckets and jumping around the street all night. If you are looking for nightlife, head along to Cheap Charlies a well known expat bar where the drinks are cheap before hitting up the clubs in RCA. Royal City Avenue or RCA is one of Bangkok's largest entertainment and clubbing area, located on in Huai Khwang district. 
Koh Tao (3 nights) – Head to Don Muang Airport and grab a cheap flight from either Nok Air or Air Asia to get yourself down to Suratthani. From here you grab a boat to the dock and hop on the Lomprayah Catamaran to Koh Tao. Well known for it's diving and pub crawls, you'll make friends pretty quick with everyone. The locals can be a little touch and go here with locals sometimes picking fights in rare occasions so be polite and wary! Muay Thai boxing ring will provide some night time entertainment with large pub crawls that can be extremely messy, happening every other night! Some dive schools we recommend here are: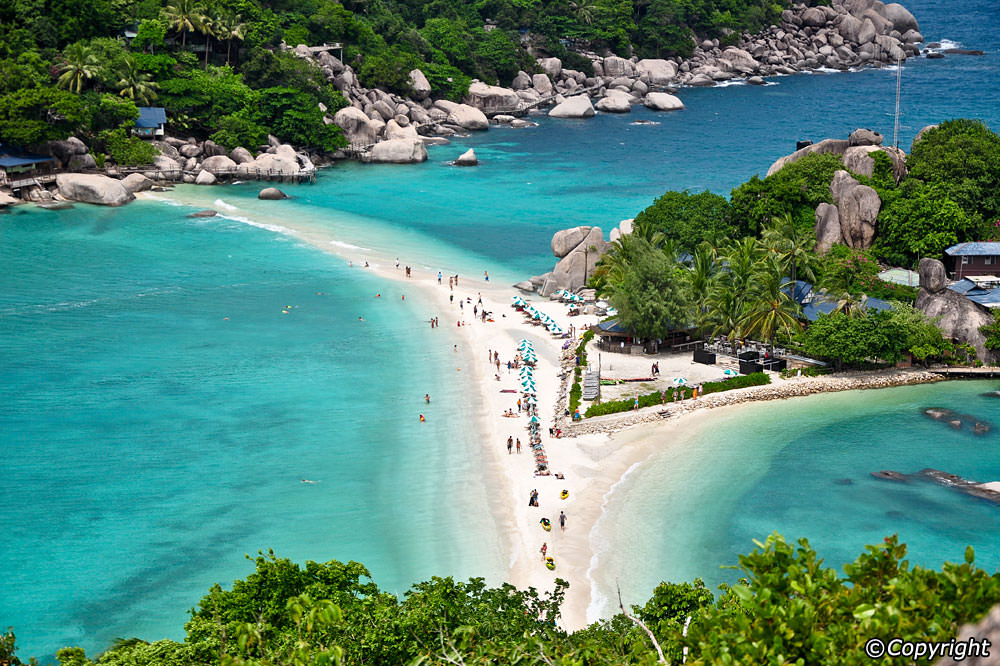 Koh Phangan (4 nights) – Home of the full moon party but with plenty of little surprises in between! Head along to Haad Rin Beach at the right time of the month to get the Full Moon Experience but if you are off by a few days there are pool parties, half moon parties and plenty more to keep you busy. Mushy mountain at the end of the beach will be where you can buy joints and mushroom shakes if you feel up to it although some say they get dummy shakes with no effect. Depends on who is on and the batch apparently. If you want some day time activity there are jet skis available or take a tuk tuk to Wipeout, a water obstacle course in a lake not too far away. If partying isn't your thing at all, there are plenty of yoga and wellness retreats on the other side of the island that would make you think there was no Full Moon at all. Notably, Agama, a tantra school will provide you a mind opening experience!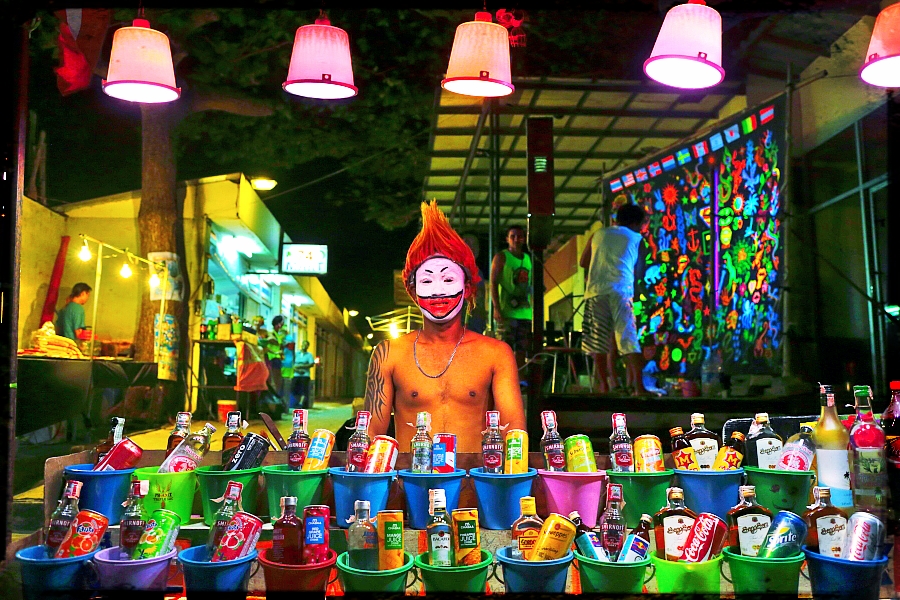 Koh Samui (1 night) – Most people stay here for a lot longer but by this stage, you've had plenty of romantic strolls on the beach with your new lover, you've been eaten alive by mosquitos and have made a fool of yourself playing skipping on a fire rope! Its full of resorts and yeah there are fun things to do so if you do like it, park up but if not, keep reading!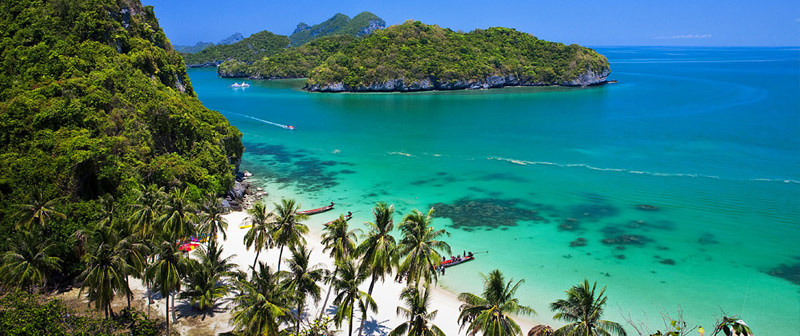 Krabi (2 nights) – When you get the boat back to Surat Thani, you'll get a bus across to Krabi. Here you can head to check out the local beaches and alcoves of which you will find a million of. It's still rather touristy but worth checking out.
Phi Phi (2 nights) – Paradise awaits you with an island completely preserved and no mechanically propelled vehicles in sight. There is a very active nightlife scene to keep your evenings full. During the day, check out Monkey Beach and Maya Bay or any of the view points!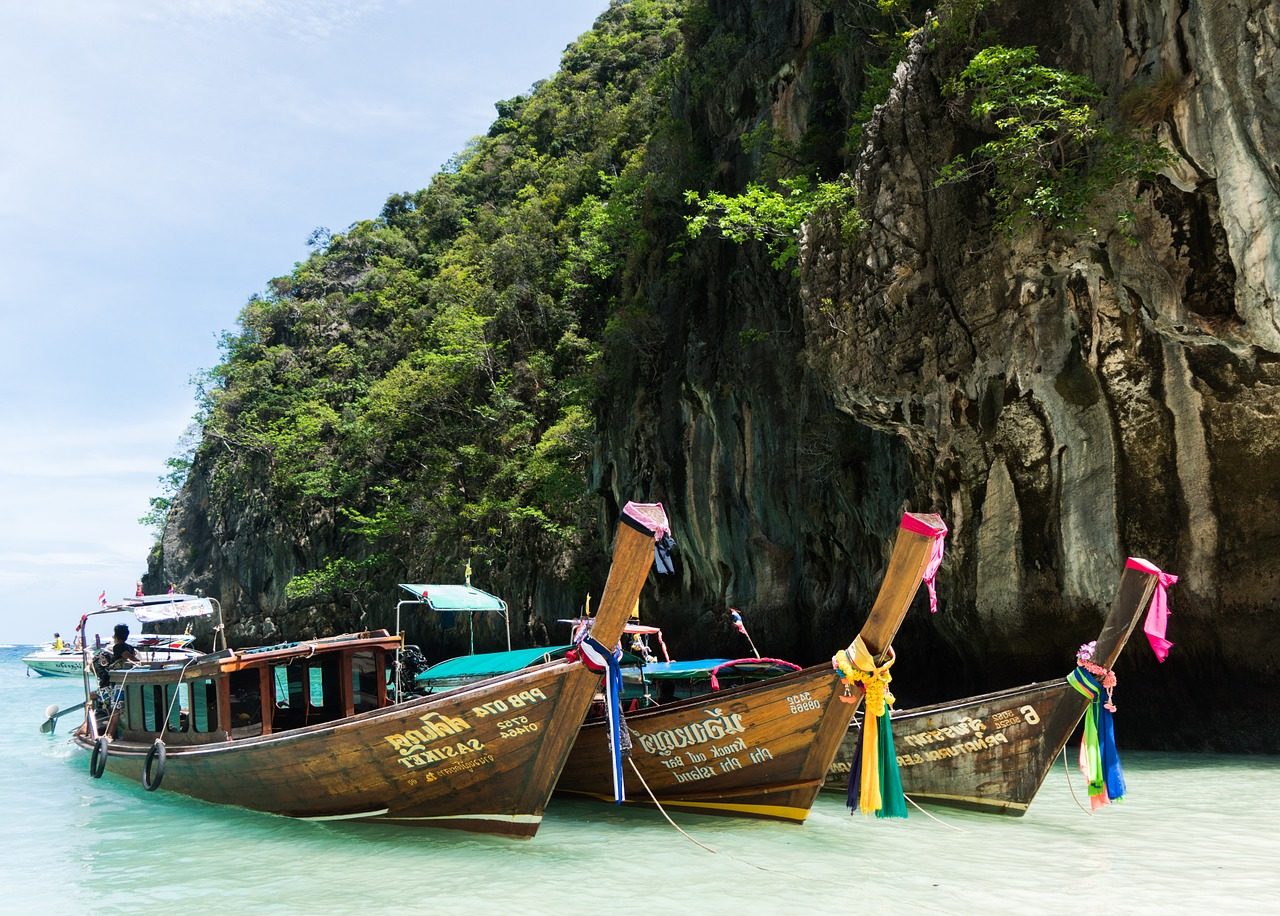 Phuket (1 night) – It's big but you won't be missing out on much! It can be seedy in some parts and the rest is so over touristy that you won't really want to spend too much time here anyway.
Khao Lak (2 nights) – Here you will find a lot of older tourists, ones with big bucks to spend and fancy resorts. However, you're not here for any of that. Pick somewhere cheap to base yourself. What you are actually here for is the snorkelling trips out to Similan Islands and Surin Islands to meet indigenous people, see stunning wildlife and enjoy islands with things other than bucket bars and drunken gym nuts flexing their abs! Check out the Tsunami museum of the devastation caused by the 2004 disaster that wiped out entire communities and stole hundreds of lives!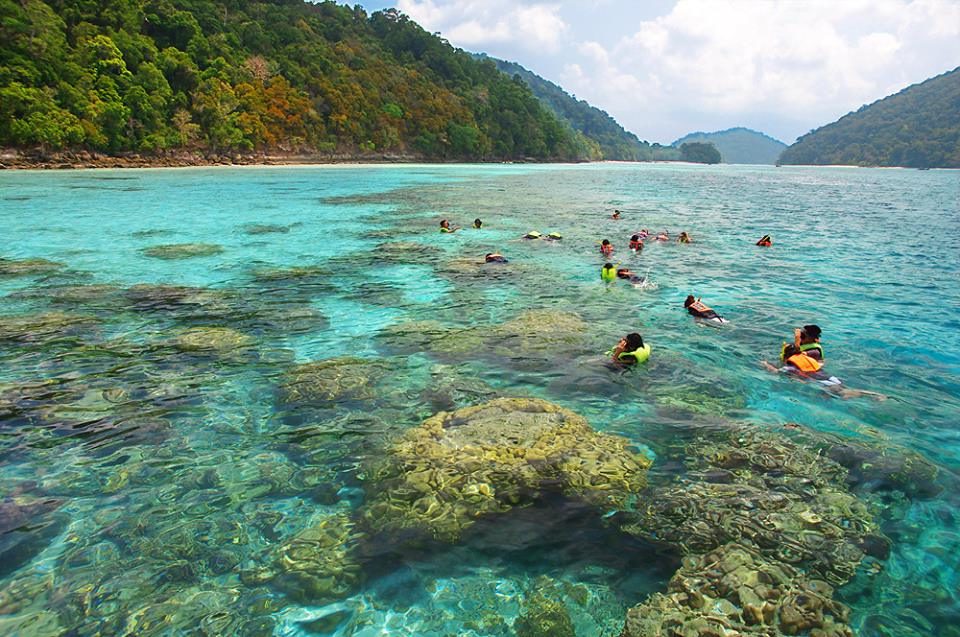 Chiang Mai (3 nights) – Long haul here! You are essentially doing the whole length of the country. Grab a lift by taxi or other transport to Phuket airport and fly back to Bangkok using a budget airline. When you get out, head straight for the train station and book a sleeper class ticket to Chiang Mai. Train takes about 15 hours but you'll save on accommodation by sleeping on the train. Cost is 400B for a seated ticket and maybe double that for a sleeper! Either way it won't break the bank. There you have good nightlife in the Zoe In Yellow Plaza where you'll find almost every backpacker you met in the south. Head out to do the jungle bungee jump, visit the elephant sanctuary and take in some of the cities more spectacular temples.
Chiang Rai (2 night) – On a quick bus only a few hours away you will find Chiang Rai! A wonderful town where you can check out the Black and White temples both with completely different offerings. An artistic hub worth checking out and good food to boot!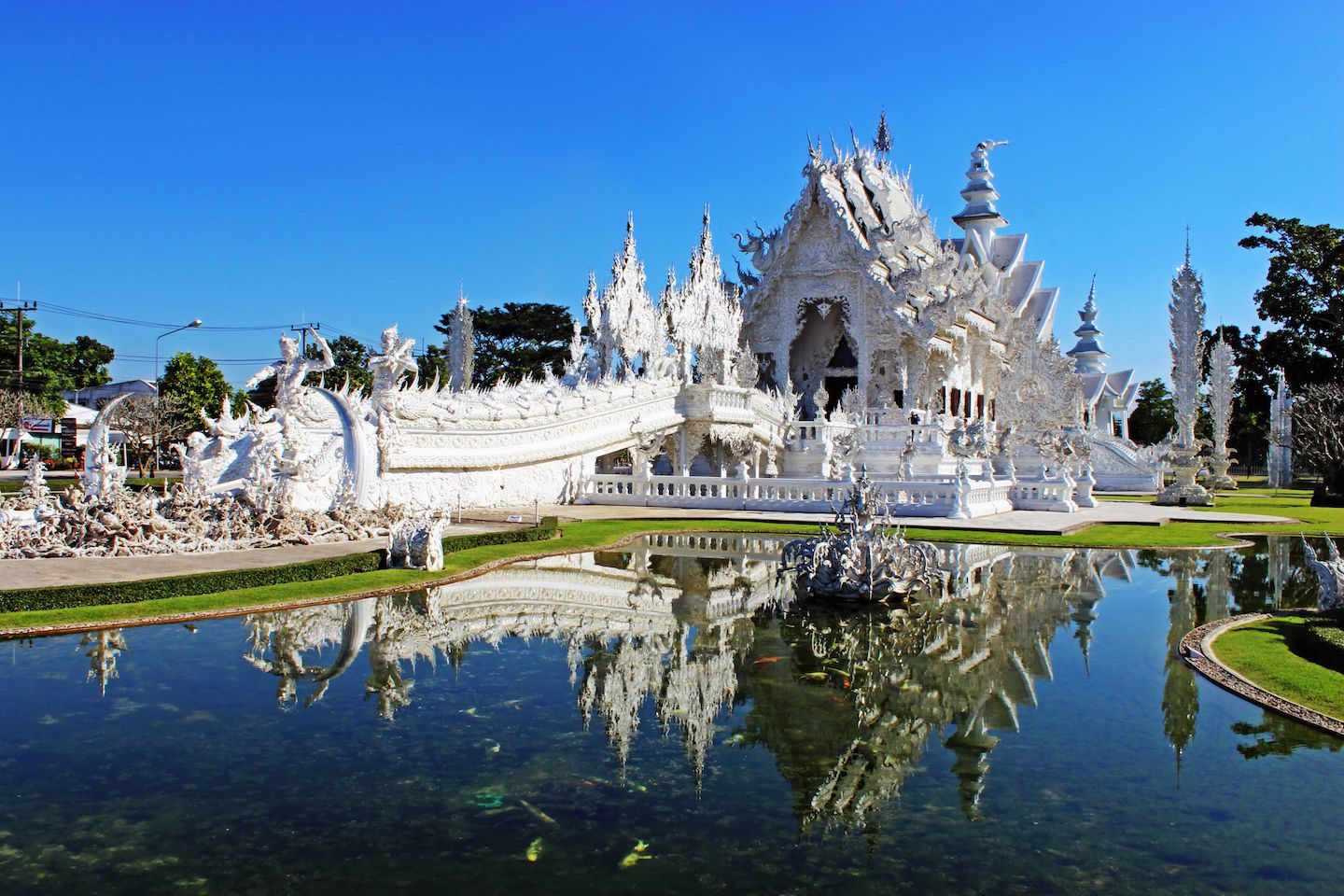 Pai (4 nights) – Head on a bus back to Chiang Mai and book your bus to Pai. I know it might seem like 4 nights is a lot in Pai but you've been moving fast on this agenda to take in as much as possible so a little down time is well deserved. With how stunningly beautiful and easy going Pai is, you may find that indeed four nights is nowhere near long enough for you! The bus to Pai is a very windy road so motion sickness tablets for those with sensitive stomachs is a must. In Pai, you will enjoy the arts, crafts, waterfalls, giant buddhas, hippy expat community, moped rides to the surrounding villages, look out points and hidden charms. This firmly stands as one of my top 5 places in the world.
Bangkok – > Laos – Now you have two options. Either you head to Bangkok and head home or if you decide to continue onwards you can head to any reputable tour agency to book you on the 2 day slow boat to Luangprabang in Laos. It's cheap, scenic and a great way to kick off another leg of the adventure!

Some handy tips to help you get by
It's extremely rude to show the soles of your feet to someone. Having burnt my foot on a fire rope I was putting it out with a bottle of water, not realising I was pointing it at a woman resulting in much retribution…

Respect the monarchy. They love their royals and any act of making fun of them or even saying anything bad about them can actually have legal repercussions. There are laws in place specifically for this reason and they have to investigate every case reported.

Make sure to bow when you meet someone. It's polite and although it may seem foreign as a concept to you, even a small nod will be appreciated.

The humidity is often stifling especially around rainy season so I highly advise several showers a day, not to clean yourself but to keep yourself in high spirits

Keep your departure card with you safe from when you arrive. You'll need it to leave the country.

Don't support animal drugging. Getting pictures with sedated animals

When renting a scooter, jet ski or anything else, take pictures before hand to prove the state it was in when you got your hands on it! This avoids people charging you rediculous repair amounts

Your passport is your key to the world, don't give it to anyone, especially as a deposit. We're all sensible but that goes out the window after about 5-6 Chang Beers!

Drugs are completely illegal. This doesn't mean you won't come across them but people selling to you could be setting you up with the police who will force a bribe from you or put you in a cell. Don't cross the Thai police… they can be real nasty pieces or work.

If you do get in trouble, look out for the tourist police who are on hand to settle the situation of give you a dose of reality.

There is a drug called Yaba that literally drives people mad. You have very little control if you take it or are spiked with it. Incidents are rare but it's worth knowing.

Tuk Tuk drivers will squeeze every penny from you. If they demand more than you agreed, politely hand them what you agreed and walk away. Never engage in a fight with them as they will all gang up on you together. This doesn't end pretty!

Be wary of products with whitening cream, an agent that bleaches your skin and is in a lot of beauty products and sun block creams everywhere.

You can do almost anything in a 7/11 and it's a great way to get by on the cheap although the food is dire!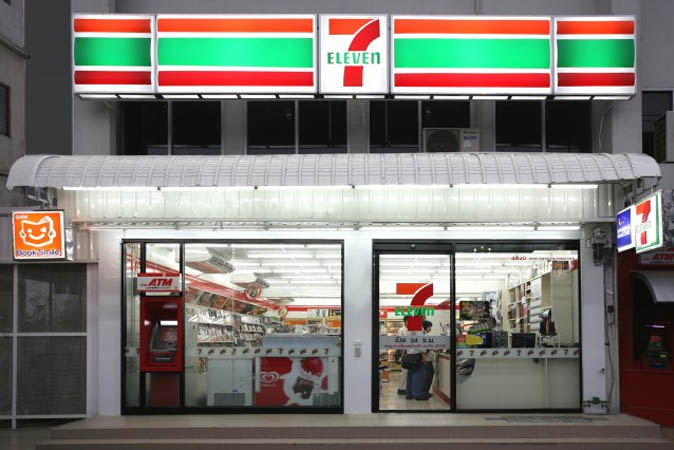 Things you need to try
Thailand has a very unique way of catering to everything you need so you really have everything at your fingertips. This is a light list and there are plenty more surprises awaiting you!
Bungee jumping in Chiang Mai

Singha Park in Chiang Rai

Thai Massage for one hour $5 ($6 for oil massage)

Pra Nang Curry (A delicious red curry)

Chasing waterfalls in Pai

Playing with elephants in Chiang Mai

Full Moon Party in Koh Pangan (the must do/see thing)

Diving in Koh Tao

Meet the Sea Gypsy Mokin People of Surin Island

Check out Nana Plaza (Many men get stuck here night after night, I'll let you figure out why)

Cheap shopping at MBK a shopping centre selling excellent replica and original goods

Chatuchak market. Where you can literally buy ANYTHING and you'll never see it all

Check out the Royal Palace in Bangkok

Head along to Ayutthaya, the old capital of Thailand to learn about the Burmese War and see some amazing ruins

Wat Pho reclining Buddha is pretty impressive and let's be honest, if you come to Thailand without seeing a temple, were you ever really there in the first place. There are thousands of them

The White Temple in Chiang Rai is amazing. Mainly because it's more of an abstract piece of art than anything else. It's absolutely stunning!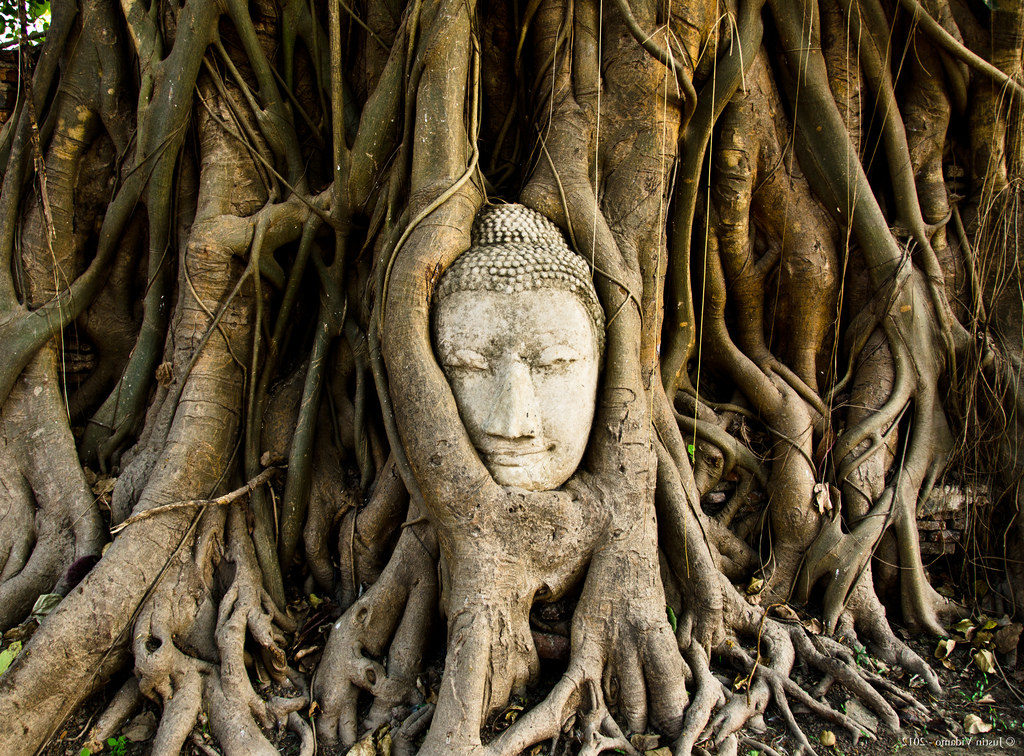 Handy Facts
Here are some handy hints and fact to make you look like a conversational wizard when you park up beside some backpackers for a beer!
Over 16 million tourists flock to Thailand every year

It is illegal to step on money as the face of the king is on there!

It's also against the law to leave the house without underwear or drive without a shirt on

Almost 90% of the Thai population are buddhist

Thai's must lower their head then anyone older or more important than them

The word Thailand means "Land of the Free"

Thailand was called Siam up until the 1930's and again for a while in 1945

There are an estimated 40,000 temples in Thailand, some more reputable than others.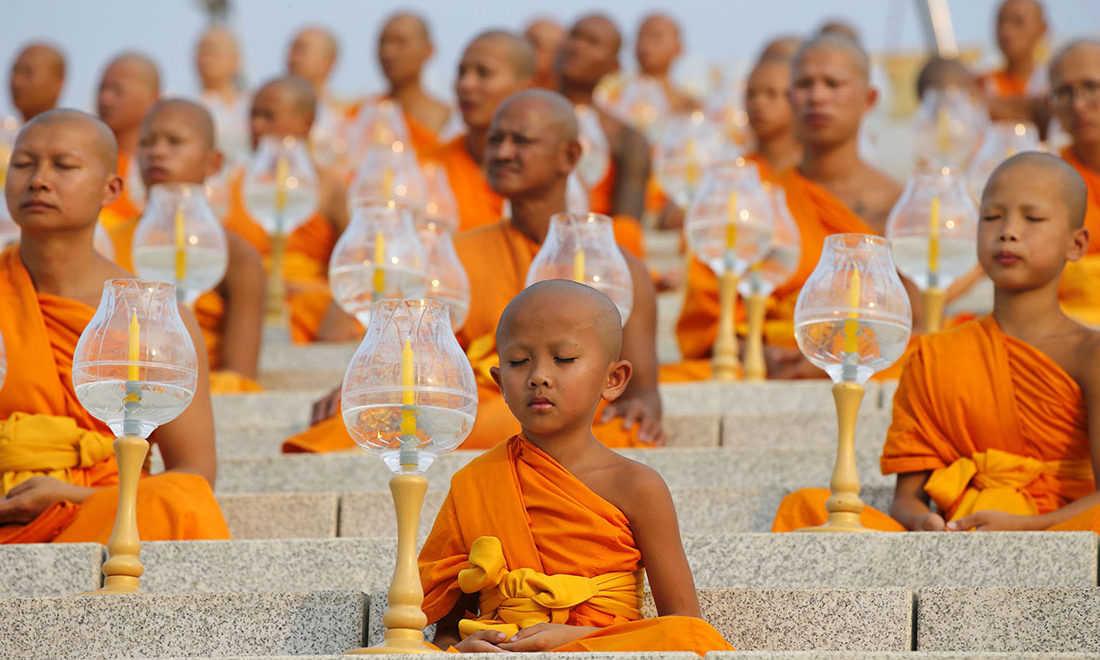 Before you go
Don't pack any warm clothes, you'll never need them. It's the land of eternal sun and heavy humidity.

Bring mosquito repellant, they're everywhere the moment you land. Make sure it contains DEET for effective use. Some natural remedies are good but none have ever really worked for me. Sure DEET isn't healthy but boy does it work!

Suncream is wildly more expensive in Thailand, probably due to their obsession with white skin so pick it up in the airport once you get past customs.

Be wary of your doctor selling you millions of vaccinations. There is a good chance you don't need any of them

Grab travel insurance before you go. We use World Nomads because their are quick, easy and let you extend your insurance policy while on the road. For peace of mind, it's definitely worth it!

Make sure you keep hydrated especially when drinking

Make a photocopy of your passport, cards and other travel documents in the case that they get lost, at least you have a backup!

Keep a money stash handy in your bag in case something happens and you are out of a reach of a working ATM
Some useful phrases and numbers
| | |
| --- | --- |
| Sawatdee (krub/kah) | Hello |
| Sabai dee ru (krub/kah) | How are you? |
| Sabai dee (krub/kah) | Fine |
| Khob Khun (kup/kaa) | Thank you |
| Chai | Yes |
| Mai chai | No |
| Dai | (you/ I) can |
| Mai dai | can not |
| Mai pen rai | never mind (handy all purpose phrase to express the Thai go-with-the-flow attitude) |
| Pood Thai mai dai | I can not speak Thai. |
| Kow jai mai | do you understand? |
| Mai kow jai | I do not understand |
| Nee Tao Rai? | How much? |
| Pang | expensive |
| Pang mak | very expensive |
| Lot noi dai mai | can you give a little discount |
| Took | cheap |
| Naam | water |
| Chok dee | good luck |
| Sanaam bin | Airport |
| Ron | hot |
| Nao | cold |
| Hong naam | toilet |
| Naam keng | ice |
| Nit noi | small – not much – a little bit |
| Yai | large |
| Bia | beer |
| oopburi | smoke (inhale cigarette smoke) |
| neung | 1 |
| song | 2 |
| sam | 3 |
| see | 4 |
| haa | 5 |
| hok | 6 |
| jet | 7 |
| paed | 8 |
| gow | 9 |
| sip | 10 |
| sip-et | 11 |
| sip-song | 12 |
| yee sip | 20 |
| saam sip | 30 |
| roi/loi | 100 |