While visiting the Kurdistan region of Iraq back in December, we met a lot of unique and genuine characters. Two particularly interesting individuals that crossed our paths are Ayar Rasool & Sangar Khaleel, who together run a team of fixers operating out of Mosul for some of the biggest news organisations in the world. We were first introduced at a traditional Kurdish dance event, and found ourselves chatting into the early hours of the morning about their work – which is now the subject of a documentary seeking funding on IndieGoGo. What makes Ayar & Sangar so interesting is that in the space of a day – they can go from hanging out with friends and family in a restaurant, to taking sniper fire in one of the deadliest war zones in the world.

What is a Fixer?
Whenever war breaks out in some new corner of the world, war correspondents are never far behind. They flock to conflict zones like fruit flies on a spoiling banana. You read the articles they write, watch the gripping documentaries they shoot. But have you ever wondered how they get their access with the local military? Who helps them find their sources and navigate the tangled web of checkpoints that lead to the front line?
This is where fixers come in.
A bad fixer can be little more than a guy with a car and the ability to bullshit. A good fixer is part interpreter, part journalist, part soldier…and still, probably pretty good at bullshitting. It's an incredibly dangerous job, one that involves regular, repeated exposure to combat, with the added caveat of having to lead random foreigners into and out of that combat without letting them die.
In normal circumstances, it's a journalist's job to find sources and seek out stories. But that's hard to do in a new country, where you don't speak the language. Without good fixers, we don't get good war journalism. Some of the work that these guys have personally worked on can be seen below produced by the likes of National Geographic, VICE & the New York Times: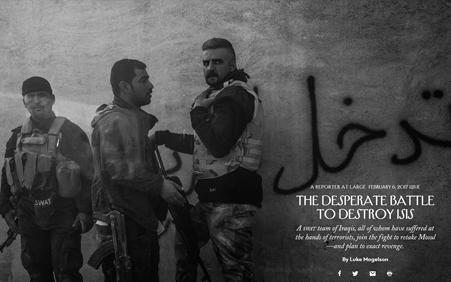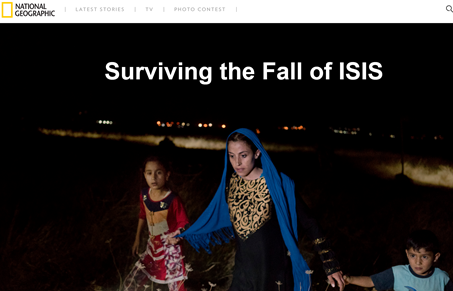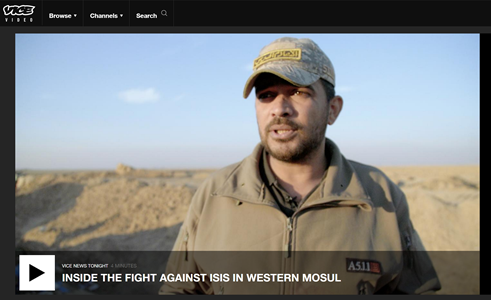 Who is making the documentary?
The documentary is being produced by Robert Evans and Magenta Vaughn, a team who started reporting on war zones together in 2015. Since then, they've taken two trips to Iraq to report on the war against ISIS.
Robert runs the Personal Experience section for Cracked and describes his reasoning behind producing the documentary as:

"I've interviewed hundreds of people with insane life stories. I've talked with a former IRA mail bomber, recently freed sex slaves, Nigerian scammers, a wrongfully convicted death row inmate and so, so many more.
I'm making this documentary because, of all the people I've met, Sangar and Ayar are by far the most interesting. Fixing is a job that attracts a wide mix of people, and not all of them are good. I've met fixers who are war profiteers, and fixers who are just plain incompetent. Sangar and Ayar give a shit. They care about their journalists getting the best possible stories. They care about the people of Iraq who've had their lives upended by ISIS. They care about the future of the Kurdistan region, and Iraq."
You can find out more about Ayar, Sangar and the documentary over on the IndieGoGo page where they are raising funds to bring this project to life.