Most travellers will have a love/hate relationship with Vietnam. It is by far one of the most visually stunning places on the planet, with an abundance of natural beauty but the occasional confrontation with unscrupulous locals can leave a sour taste in the mouth. Howver, the pros far outweight the cons and no trip to South East Asia is complete without visiting this magnificent country!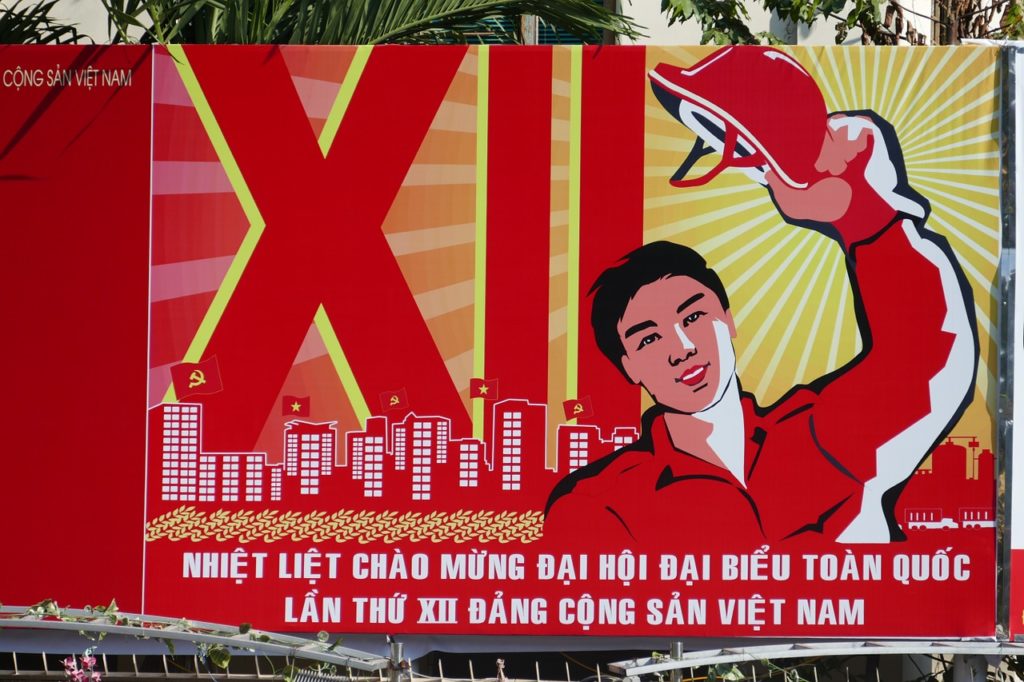 When should you go?
There are no good or bad seasons to visit Vietnam. When one region might be wet, cold or steamy hot, there is always somewhere else that is pleasantly warm and sunny. Vietnam has a diverse climate due to its wide range of latitudes and altitudes.
Low Season (Apr – Jun, Sep-Nov): The best time of year to visit the whole country. Be wary of Typhoons which can last until November.
Shoulder (Dec – Mar): North of Nha Trang can be expected to be cool, and even cold in the far north. Sunshine and clear skies are the norm in the south.
High Season (July & Aug): All of Vietnam with the exception of the far north is quite warm and humid, with summer monsoon bringing downpours. Prices can increase by almost 50% during peak season and demand is high!
Getting a visa! Is it hard?
The visa situation is a little complicated, recently changed for many nationalities, and is fluid – always check the latest regulations. The government has relaxed visa exemption rules to include more countries and reduced visa fees in an effort to stimulate tourism.
Firstly, if you are staying more than 15 days and from a Western country, you'll still need a visa (or approval letter from an agent) in advance. If your visit is under 15 days, some nationalities are now visa exempt.
Travellers using a visa exemption cannot extend their stay at the end of the visa exemption period and must leave Vietnam; they cannot return again using a visa exemption within 30 days. So if you are from a non-visa exemption country (say the USA, Australia or New Zealand) or you wish to stay longer in Vietnam than your permitted exemption period, or you wish to enter and leave Vietnam multiple times, you will need to apply for a visa in advance.
Tourist visas are valid for either 30 days or 90 days. A single-entry 30-day visa costs US$20, a three-month multiple entry visa is US$70.
There are two methods of applying for a visa: via online visa agents, or via a Vietnamese embassy or consulate.
The online visa agents are the more popular method, as you don't have to part with your passport. We recommend the two following trusted agents:
Vietnam Visa Choice (www.vietnamvisachoice.com) Online support from native English speakers and guarantees your visa will be issued within the time specified.
Vietnam Visa Center (www.vietnamvisacenter.org) They offer a two-hour express service for last-minute trips.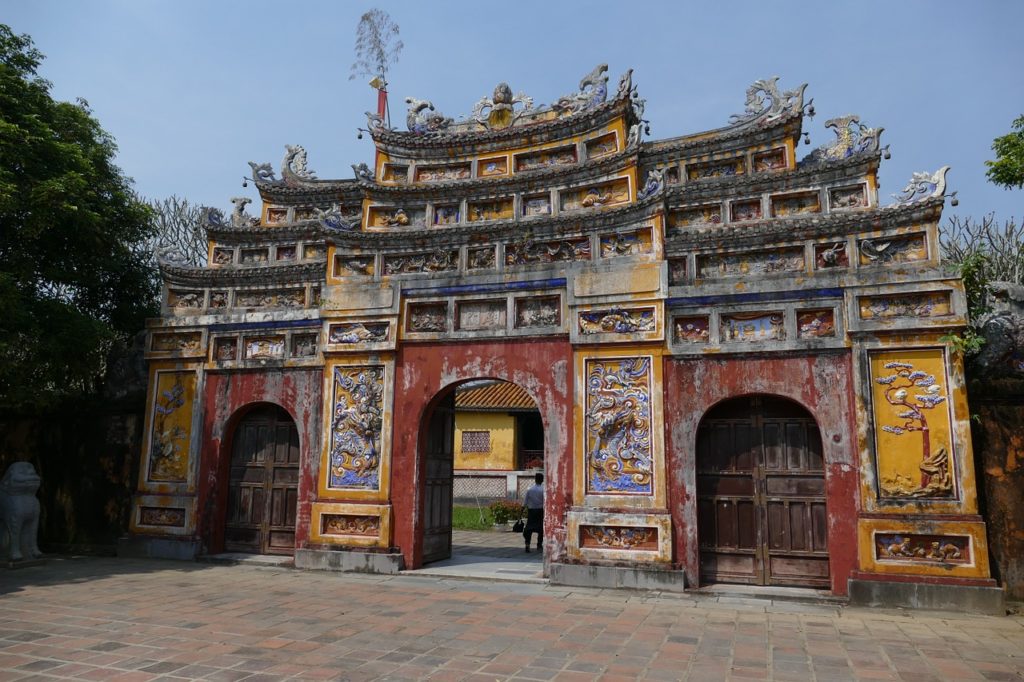 How cheap is it?
Vietnam is relatively cheap to travel around, offering great value on food in particular.
Hostel bed: €5+
One night in a double room in a simple guesthouse: €10+
0.5L of water in store: 25c
Local draft beer: €1 (can go as low as 10c a glass in Hoi Ann)
Lunch at a local Vietnamese restaurant: €2
Dinner at a local Vietnamese restaurant: €3
What's the food like?
In recently years, Vietnamese food has become very popular around the globe. Rice, noodles, fresh vegetables and herbs all play big roles in Vietnamese cuisine, making it quite healthy. There is a very strong street food scene in Vietnam, and often times the best restaurants are the small vendors surrounded by miniature plastic chairs on the street. The classic dishes you need to try are:
Pho  – The world famous combination of soft rice noodles in a soup broth, normally prepared with bo (beef).
Banh Mi– It's almost impossible to walk down a busy city street in Vietnam without passing a vendor selling one. Banh Mi literally means bread and can contain anything, but the most popular variety is a crusty baguette stuffed with pork slices, cucumber, coriander, radish and carrot.
Banh Xeo – Sort of like a crepe, a banh xeo is a thin layer of batter fried in oil and then combined with your choice of ingredients, often shrimp, onions, bean sprouts and pork belly. Each bite is best garnished with an assortment of herbs and dipped in chilli.
Suggested Itinerary (1 month)
Hanoi (3/4 Nights) – One of the most chaotic cities on the planet. Hanoi has to be seen to be believed. The city is overrun with swarms of millions of motorbikes, making even crossing the road a difficult task. Although overwhelming at first, once you get your bearings, you can begin to enjoy the city. Hanoi is also home to a lot of scams so be on top of your game when booking taxis, tours etc. That aside, it's a very interesting city with fantastic street food (head to the Old Quarter), interesting museums and a great party scene. Hanoi provides a base for exploring Halong Bay/Sapa, and it's worth resting here for a night after each before making the journey onward!

Recommended accommodation: Vietnam Backpackers Hostel (Red buffalo logo – watch out for various copycat hostels in Hanoi)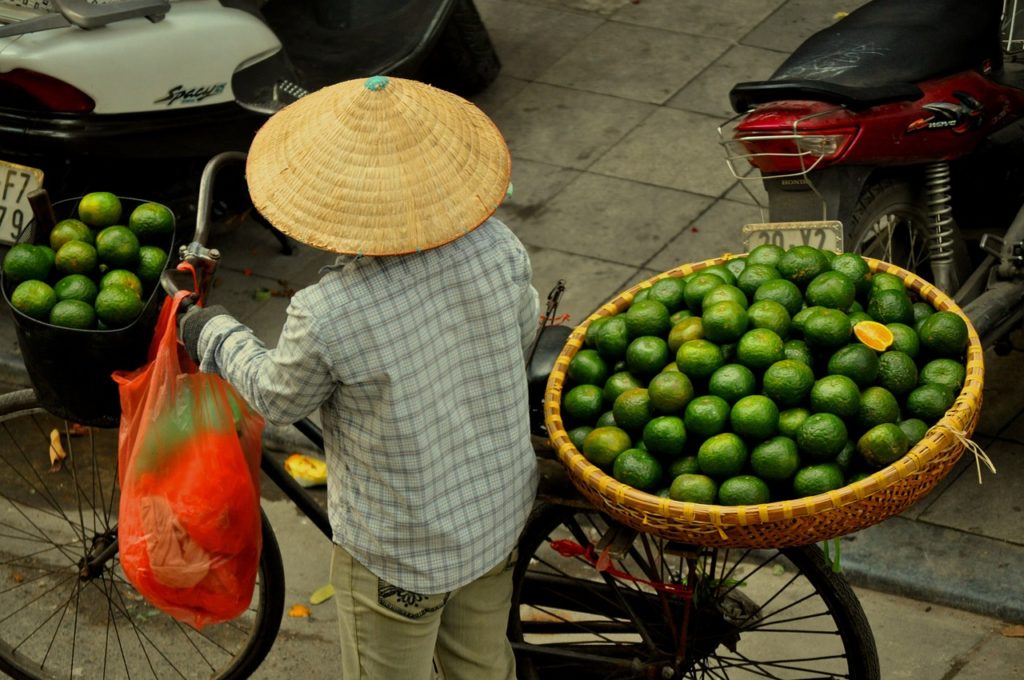 Halong Bay (2 Nights) – 3,000 islands sitting in emerald green waters. Need I say more? Halong Bay is one of the most popular tourist attractions in Vietnam and is a must visit. There are a variety of different tour packages on offer but if you're up for 3 of the maddest days of your life + have the budget – we strongly recommend the Castaway tour (more on that below).
Sapa (2 Nights + 2 Night Buses) – A beautiful, mountainous town not far from the Chinese border. It has to be seen to be believed, and pictures of it often feature prominently on postcards and material marketing of Vietnam as a tourist destination. We recommend doing a two night homestay, with some great trekking options available during the day. Expect to be greeted by hundreds of old women as soon as you leave your bus, all eager to sell their wares.

Recommended accommodation: Homestay.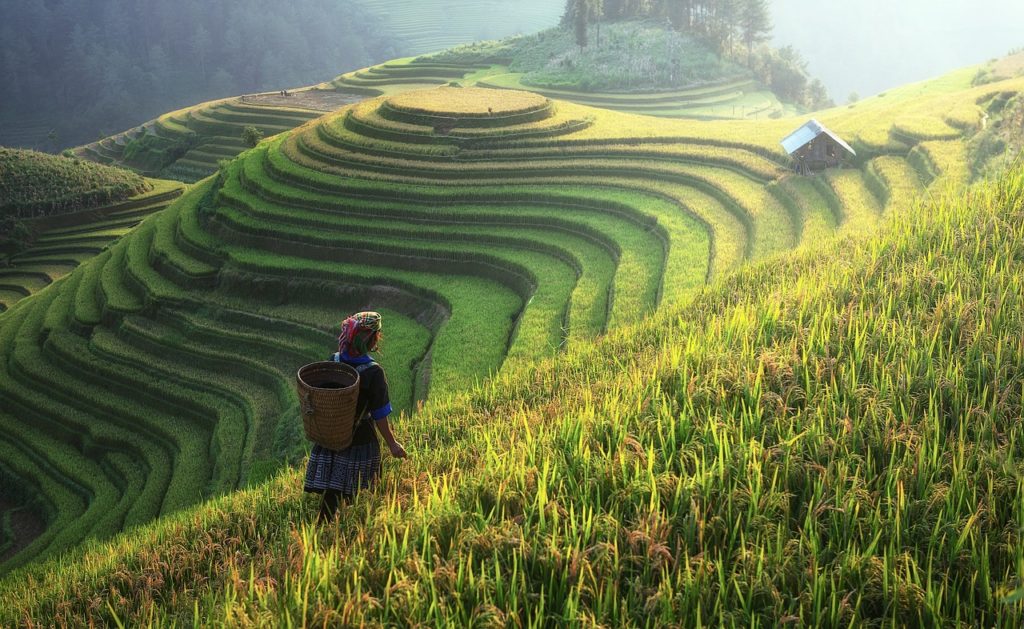 Phong Nha (2 Nights) – Home to the world's largest cave. We recommend taking one day to rent a bike and explore the national park. Afterwards, make your way to "pub with cold beer" for dinner, where if you've got the stomach for it – you can actually select and kill your own chicken for dinner. Phong Nha also offers a variety of interesting cave tours in its vicinity.

Recommended accommodation: Easy Tiger. 
Hue (2 Nights) – Steeped in history, Hue (pronounced Hway) is the former imperial capital of Vietnam and is located on the bank of Song Huong – Perfume River. The city blends old and new, as sleek modern buildings tower over the crumbling walls of the old citadel. We recommend checking out the Forbidden City, Thien Mu Padoa, Japanese Bridge & Dong Ba Markets.

Recommended accommodation: Imperial Hue Backpackers. 
Hoi Ann (3/4 Nights) – Hoi An is a unique, old town that is listed as a UNESCO World Heritage site. Along the centre of the town are speakers scattered around playing soft instrumental music, making it feel as if you're on the set of a hollywood production. Hoi Ann is world famous as the capital of tailor-made clothing in South East Asia. Get everything from blazers to dresses, custom made in as little as 24 hours. There are also two beaches nearby making Hoi Ann perfect for a lazy day or two with plenty of cheap beers.

Recommended accommodation: Sunflower 
Nha Trang (2 Nights) – A funny town full of seaside resorts, where the majority of menus/bars are advertised in Russian (vast majority of tourists here as Russian due to the nearest airport having direct flights to Moscow). There are some beautiful beaches, and it's the main hub for scuba diving in Vietnam.

Recommended accommodation – Mojzo
Da Lat (3 Nights) – One of the most popular tourist destinations in Vietnam. Dalat looks like a cross between Vietnam and the alps. Situated high in the mountains with a moderate climate, it presents a welcome change from the tropical heat of Vietnam. Dotted with french colonial buildings, and horse drawn carriages – Dalat could be any city in Europe. It's also a hub for a range of adrenaline-fuelled activities. Make sure to check out the crazy house while you're there – a building that looks like Dr Seuss was the architect.

Recommended accommodation – Dalat Family Hostel. 
Mui Ne (2 Nights) – Originally a fishing village, Mui Ne tourism numbers have grown in recent years, due to the rolling sand dunes that are nearby. Sand boarding (pass) and quad bikes are some of the most popular activities here. This will be your last chance to enjoy the beach in Vietnam so make the most of it!

Recommended accommodation – Mui Ne Backpacker Village
Ho Chi Minh (3 Nights) – If you thought Hanoi was chaotic, it hasn't even got a patch on Ho Chi Minh. There are a million things happening at once here, with a range of museums, markets and fantastic nightlife.  Make sure to visit the Cu Chi Tunnels, War Remnants Museum, Ben Thanh Market and Emperor Jade Pagoda.

Recommend accommodation: Hideout Hostel
Things you need to try
Hai Van Pass (Hue to Hoi Ann) – The Hai Van Pass is a 21km long mountain pass made famous by famous TV show Top Gear, and referred to by presenter Jeremy Clarkson as "a deserted ribbon of perfection" and one of the best coast roads in the world. We recommend getting a crew together in Hue, and renting bikes from a company called Motorvina who are the only company that will rent you a bike and allow you to drop it to Hoi Ann, plus they'll drop your bags down for you!
Cu Chi Tunnels (Ho Chi Minh) – Chu Chi Tunnels are part of a massive war museum that offers a sneak-peek at the underground life of Vietnamese soldiers. First dug during the French occupation int he 1940s, and expanded during the Vietnam war to provide a defensive advantage over the American soldiers. It's one of the best tours for understanding the terror of the Vietnam War, and you get the opportunity to fire some automatic weapons if you're interested in that sort of thing.
Castaway Tour (Halong Bay) – One of the most infamous tours in South East Asia. 3 days & 2 nights of kayaking, rock climbing, tubing and partying all in the comfort of your own private island in Halong Bay. Vietnam Backpackers have been organising this tour for the past 10+ years with an average group size of 60, meaning you'll never be short on people to hang out with. A little on the pricey size ($190) but well worth it if you have the budget. You can only book the tour directly from Vietnam Backpackers (watch out for copycats)
Canyoning (Da Lat) – Bit of an adrenaline junkie? You have to try canyoning in Dalat. Some highlights include cliff jumping, natural waterslides and abseiling down cliffs and waterfalls. Not for the faint hearted!
Handy tips
For long bus journeys (of which there are plenty), take the late night "sleeper" buses as this saves you a night's accommodation. Always opt for the VIP when possible as you will be provided with a flat seat, making it easier to sleep.
Be wary of scams, particularly in Hanoi. The most common one is booking a tour, and not recieving what was promised. Always get a receipt stating exactly what you've paid for, and write down the address of the agent you bought from.
Always agree the price of taxi beforehand if not metered!
Pick up a Vietnamese sim card when you land, very useful for putting a destination in your GPS to ensure the taxi driver brings you to the right accomodation or doesn't take too many detours.
If renting a motorbike (which is very common in Vietnam), only rent off your hostel reception or off a place they recommend. It means you'll be charged a fair price should you cause any accidental damage to the bike.
When getting off your motorbike, watch out for the exhaust on the left side. You'll see dozens of fellow travellers with a scar from their leg coming into contact with it (Vietnamese kiss)
Bargain hard! Go for 60% of whatever price you've been quoted unless it's outrageously high.
Save money and go for the street food, particularly in the major cities. Vietnamese street food is some of the best in the world.
Fun Facts to help you look on top of your game!
Although Vietnam is a developing country, it has a literacy rate of 94%.
Vietnam has a high level of biodiversity, it is home to approximately 16% of the world's species.
The population of Vietnam is 89 million.
An estimated ten million motor bikes travel on the roads of Vietnam every day.
Ruou ran (snake wine), a Vietnamese specialty of rice wine with a pickled snake inside, allegedly can cure any sickness..
Some handy phrases and numbers:
(English – Vietnamese – phonetic pronuniation)
1. Hello! – Xin chao! (sin chow!)
2. Goodbye – Tam Biet
3. How are you? – Ban co khoe khong? (ban co kwe khome?) also, Ban the nao?
4. I'm fine, thank you! – Cam on ban toi khoe (gahm un ban thoy kwe)
5. And you? – Ban thi sao? (ban ty sao?)
6. What's your name – Ban ten gi (ban thane zee)
7. My name is… – Toi la (thoy la…)
8. Thank you – Xin Cam on (sin gahm un)
9. You're welcome – Khong co' gi (khom go zee)
10. Yes – Vang (vung)
11. No – Khong (khome)
12. Excuse me/Sorry… – Xin loi (seen loy)
13. Can you help me? – Ban giup toi duoc khong? (ban zoop thoy duc khom?)
14. I'd like to eat – Toi muon an (thoy moowan un)
15. I'd like to drink – Toi muon uong (thoy moowan oowanh)
16. Good – Tot (thote)
17. Bad – Khong tot (khome thote)
18. What is this? – Cai nay la gi (guy nai la zee)
19. How much – Bao nhieu (bow nyew)
20. Too expensive – Mac qua (mahk qwa)
21. Where is the nearest internet shop – Cho internet o dau (choh internet uh doh)
22. Where is the nearest bank – Nha bang o dau (nya bung uh doh)
23. Hotel – Khach San (khack san)
24. Hot – Nong (nom)
25. Cold – Lanh (lang)
26. Coffee – Ca phe (cah feh)
27. Hot black coffee – Ca phe nong (cah feh nom)
28. Hot Coffee with milk – Ca phe sua nong (cah feh sua nom)
29. Tea – Tra (chah)
30. I like – Toi thich (thoy tick)
31. I am happy – Toi vui (thoy vuoy)
32. I am tired – Toi met (thoy mate)
33. Where ATM – Cay ATM o dau